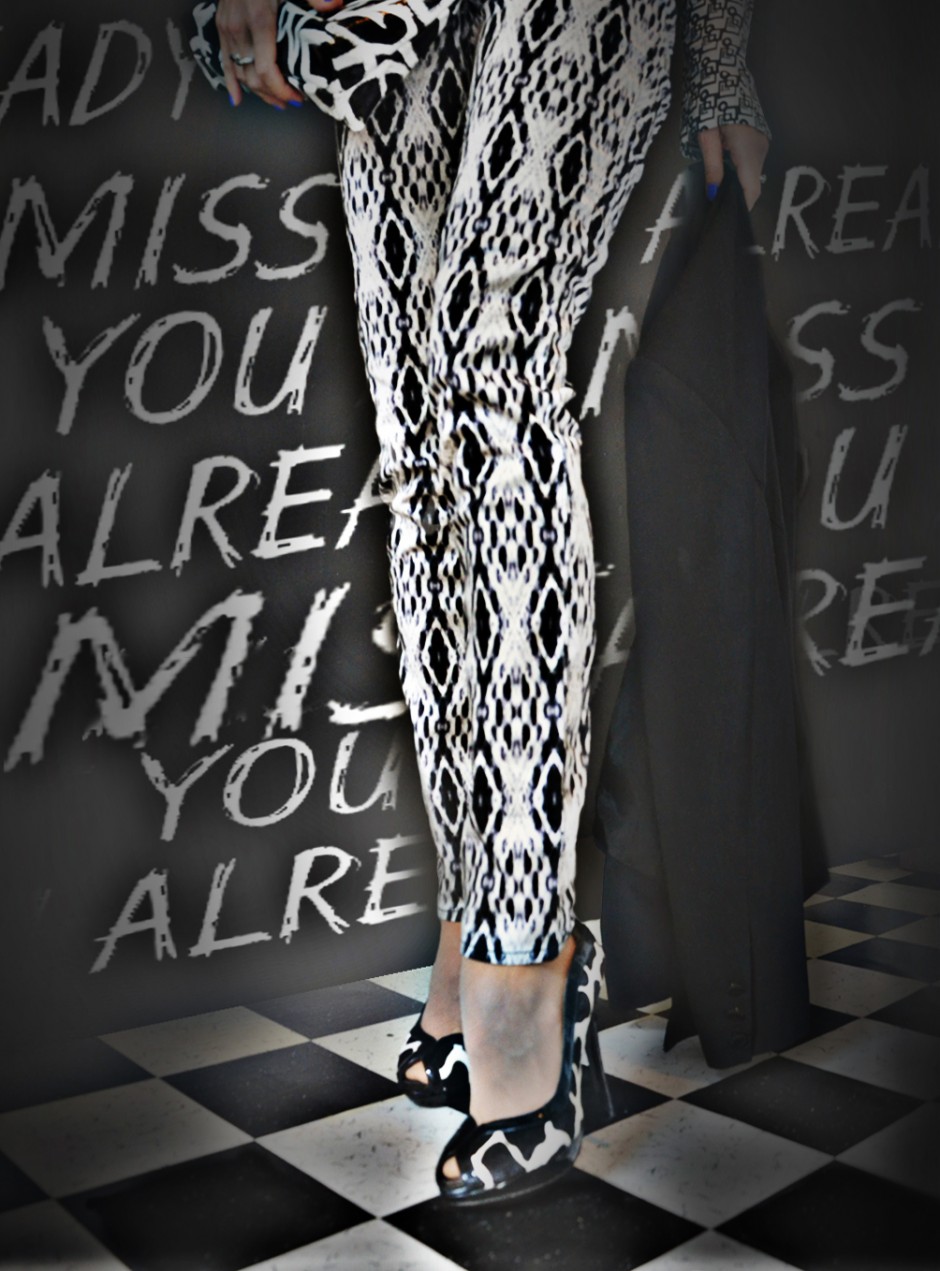 Boyfriend gone, first 12 hours without him: am a free woman, ready to enjoy whatever a gal would do on the odd "straw widow's" night out.
Forgot about dinner, feeding instead on the last alcohol I could find in (HIS!) precious red wine bottles. Shredded all magazines to pieces for new winter trends (all spread out in the living room now, and no one can say anything about it).
Browsed all heel-alicious internet sites for new inspiration. As I found quite some, tried to call cockpit of airline boyfriend is flying with three times to get hold of his credit card number. Didn't succeed. All the Limoncello I imported from Italy especially and only for precious occasions needed to be drunk due to disappointment. Had to watch "Count of Monte Christo" (extended version). Dozed off over googling "South African work and patterns" and turned up like a Keith Haring figurine on acid to work. (Glad you can't see my face: pillow patterns just add that little extra, don't you think?)
Guess what I'm trying to say: Miss boyfriend already, can you please come home?
Other than that: http://eu.christianlouboutin.com/nl_en/women/yolanda-strass.html
Credit cards work overseas, don't they?
xxx
Today's shoes are Karen Millen