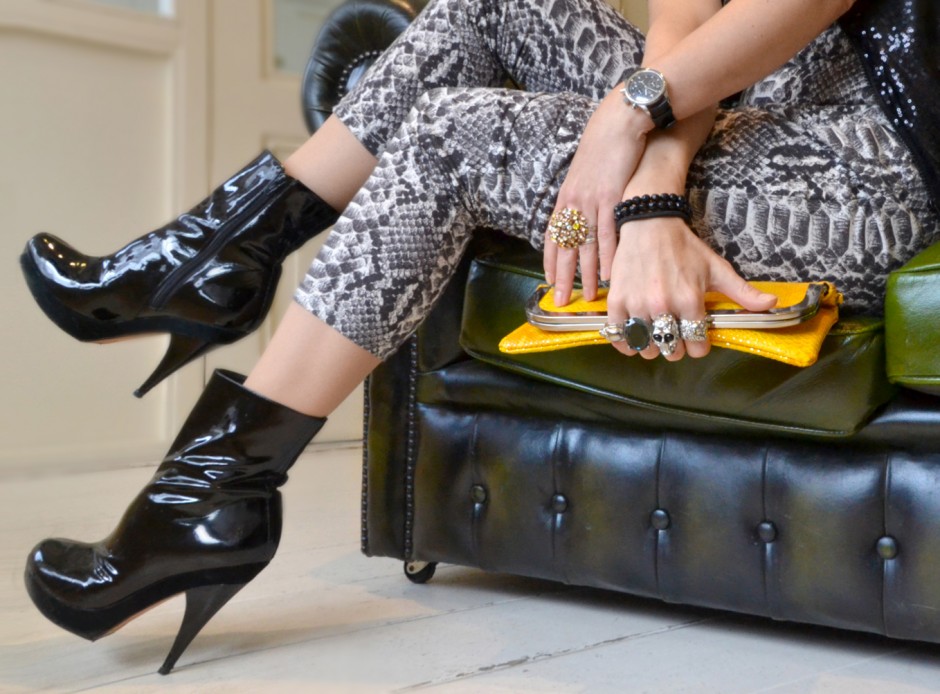 *Sniff*sniff* I hear next to me, followed by a huge *haaaaaatshiu*. Poor BF is sick, and I must confess am not feeling too perky myself either. To be honest, the only thing that got me out of bed this morning was the fact that I have a voucher for some shoe-shop that expires today. So besides dragging my cranky bones to work, I will also have to drag them (immediately feel better somehow) to do some shopping.
Hmmm, what will it be? Something with studs maybe (sooo hot right now), or rather embroidered (have totally fallen for the gold-black-combination à la McQueen). Might very well buy something comfortable and flat as well (not to be shown on this site though.... more for the incognito moments, do have a reputation to loose...).
When I arrive at the shop of voucher pleasure (what better than the idea you won't really be spending any money...) I realize I must have left "Heel Mojo" in bed with coughing BF though. Can't find a single pair that would satisfy my heel appetite and end up stocking up on accessories. Skulls sum up the mood for today pretty well anyway. Am a bit worried though. Me not buying heels? I might be seriously ill.
xxx
Today's shoes are Karen Millen