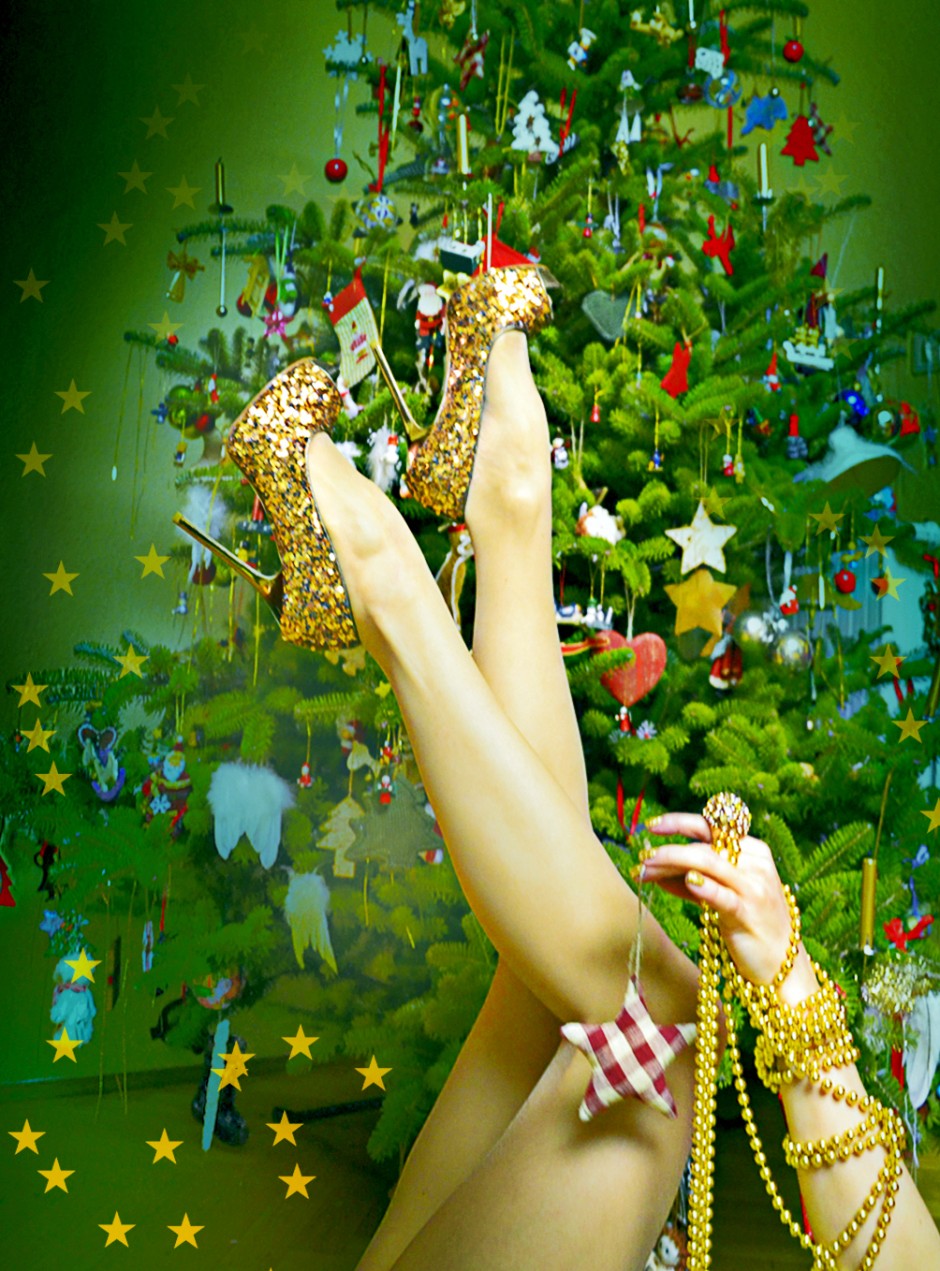 "Wake up, wake up" my nephew squeals, "Santa has already been in the house!" Drowsily I open one eye, only to be almost blinded by my sparkling heels which are already waiting to shine for the big night. Right! It's Christmas today, and the kids must have discovered the tree the adults had decorated (a dear tradition which we celebrate on the night of the 23rd). The house is already buzzing like a beehive. Mom is fumbling in the kitchen (rattling pots and dinner is already smelling delicious), lovely sis (already in festive clothes and haha! can you believe it: heels!) has decorated everything with glitter, cookies and biscuits (there goes my tight outfit).
Before everything will go quiet (aka everybody waiting for the bell to ring so we can storm into the living room) the kids will be taken outside for a Xmas walk, my brother in law will pop champagne, the grandparents will arrange the presents, and BF will shake his head with a mild smile at this bunch of crazy (and very excited) Austrians. But hello! It's Christmas Eve, it's family (read all hugs and kisses) and am loving everything, even tradition of croaking Christmas songs together.
I hope you'll all be enjoying the celebrations as well, being kind for one another, and never forgetting the most perfect gift: a happy smile (OK, the odd heel counts too.)
Merry Christmas everyone!
xxx
antivirus software comparison
Today's shoes are Dune