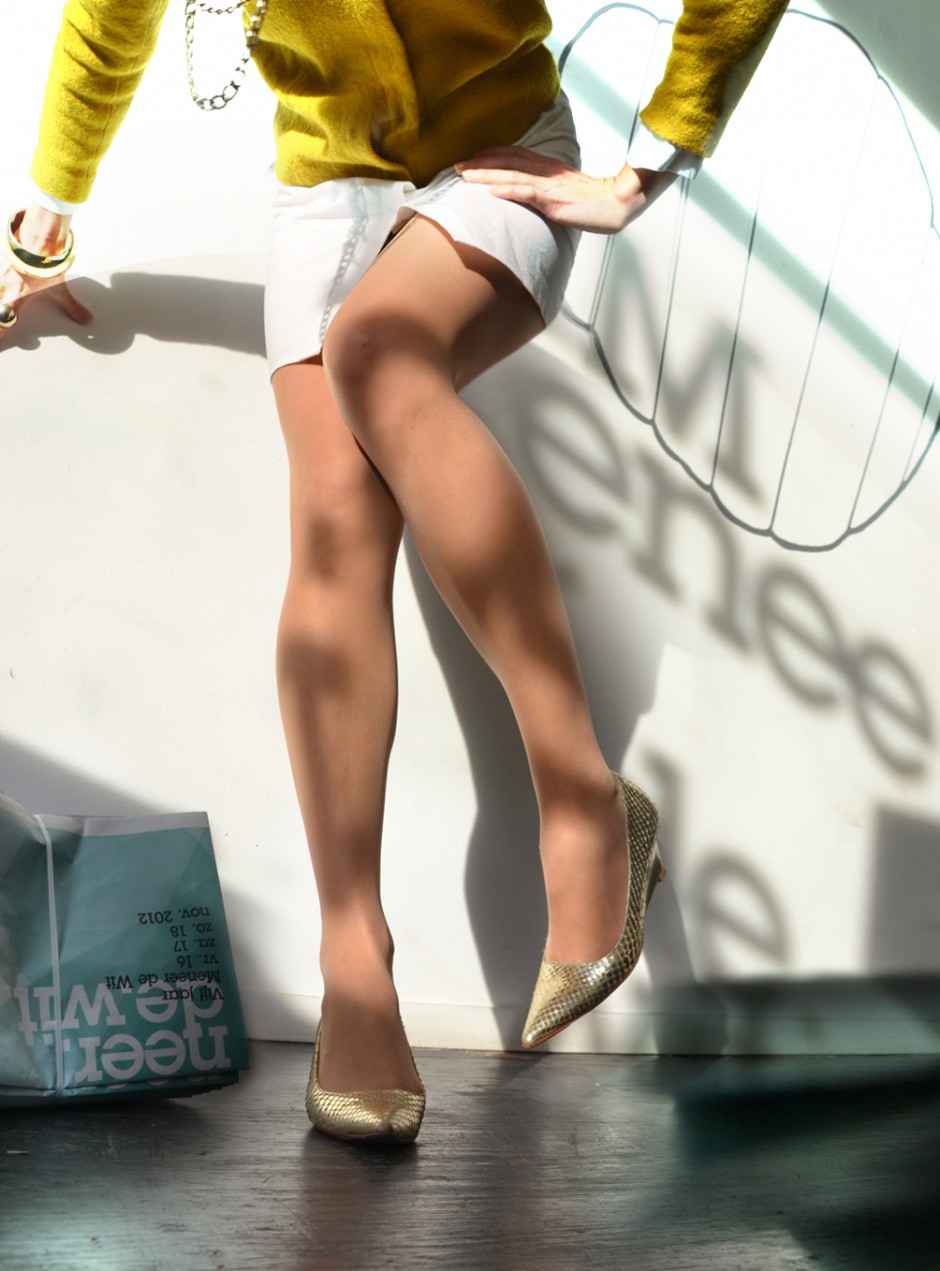 Dear Sponsor-to-be!
I went to the gallery Meneer de Wit the other day, as they'd showed some interest in exhibiting my project of documenting my 366 days running in heels. Guess what: they LOVED IT! So when I sat down there (all business in Jil Sander), we spoke about business plans, sponsoring (whom did I contact?), public subsidies (whom did I contact?), a possible catalogue (print costs for full colour, 366 pages: about € 10.000.-, and do I have a publisher yet?) and of course the costs for printing 366 pictures for the exhibition (my glorious vision of printing them on an A4 format quickly shrank to using the format of a stamp (hmm, will you still be able to see my heels? Will I be handing out magnifying glasses at the opening?)
Already choked on my Nespresso and spit it all over my white (and freshly ironed) blouse at the costs bottom line. Not to mention the costs for all the things I hadn't even thought of yet. Of course I will be able to handle everything if I a) dye hair blond and get fake fingernails (aka quickly become a footballer's wife) or b) win the lottery. Since both are highly unlikely I have to urge.
Dear Sponsor, or Mentor... (am not picky on that one): Please call me, send an email, attach your enthusiastic message of acceptance to a carrier pigeon..... and help, so that Meneer de Wit can become Meneer de Shoe! Thank you!
xxx
Today's shoes are Jil Sander. Will throw them in my sale. Someone needs to start raising money now.