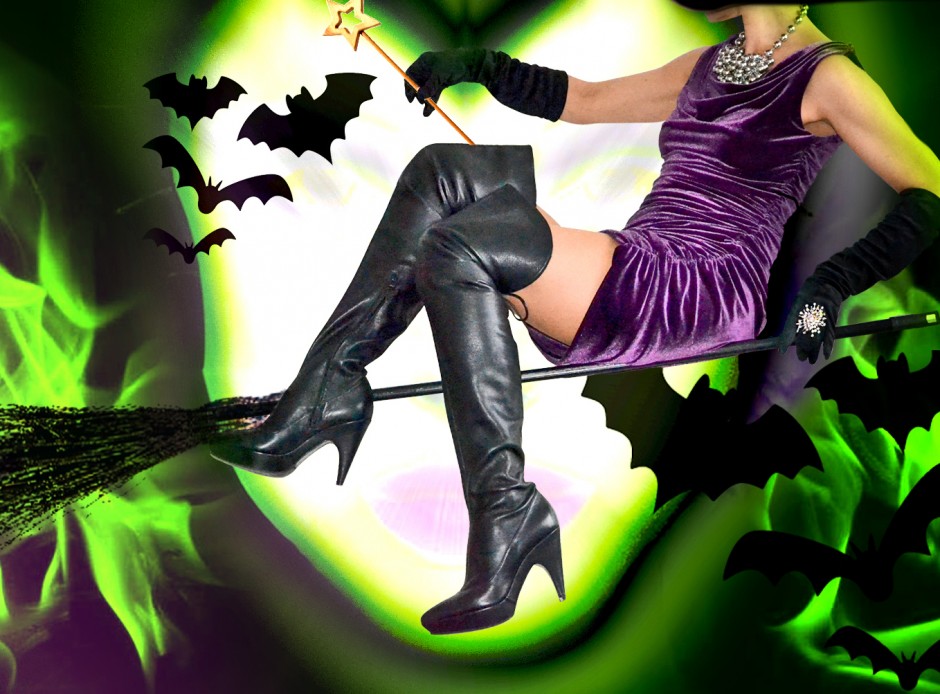 Besides running in heels, I am also really good at daydreaming and therefor a sucker for fairy tales - especially those that come with a happy- or High-Heel -ending (the latter is also often called: "Can't believe I got these incredible, over-the-top designer heels on Sale!!!! Yeah!"...).
Nothing better than identifying with a fictive character on a grey day, rocking palaces and kingdoms, enchanting frogs and (later) princes. Plus I came to learn at a very early age that a fitting heel is of utter importance (thank you Cinderella). Must admit though, I always rather wanted to be that witch than the princess. I mean how cool is flying a broom, mixing magic potions (known as Cosmopolitans these days), and just think of how many Mango purses and Zara shoes you could transform into that Chloe bag and Louboutins with your magic wand?
Just today I dreamed of replacing Angelina Jolie in Maleficent, creating my own MAC make-up line (which she already has), being wrapped in specially designed designer clothes, and sporting heels no decent princess would ever dare to wear in public. That of course was the moment when I (zero witchcraft I have) fell right out of my dream and off the bed.
Life's a (w)bitch sometimes.
cheap adobe software
Today's shoes are Uterque