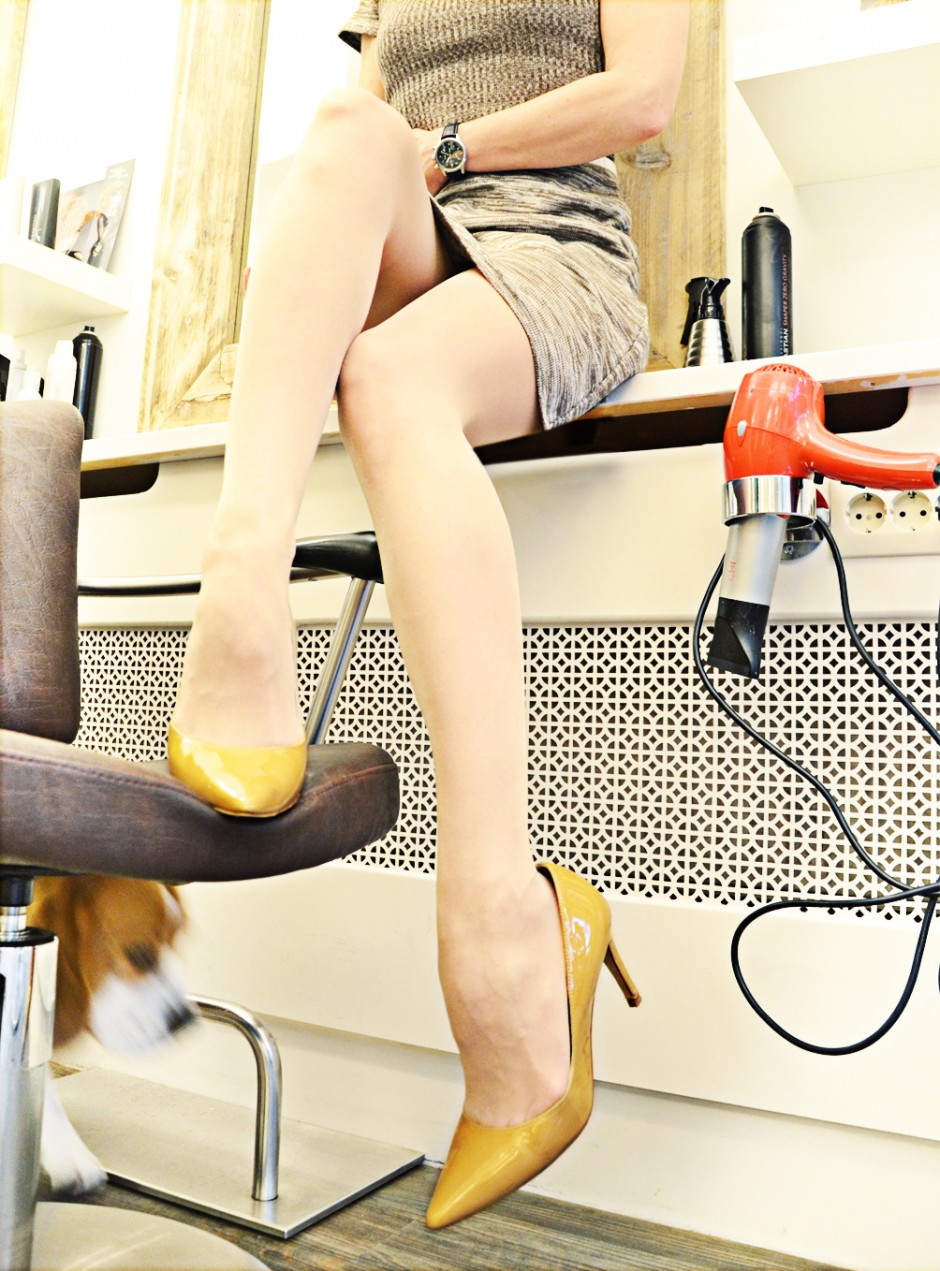 Missed out on a couple of things this year due to the work and blog thing. Totally renovating the house was one, getting rid of my house spider (I call her Maggie and saw her grow fatter and fatter over summer). Then there are all the events I had to decline because I was preparing a shoot, or writing or too tired anyway. Also missed all meetings with my dentist, gynaecologist, and (very importantly) hairdresser. Because by now it's quite a matter of urgency, I had to take my adult responsibility and finally make an appointment with.... the latter of course.
Since my attempt to take care of the situation myself earlier this year (Edward Scissorhands couldn't have been more clumsy) am hiding the "leftovers" in an effortless bun, and it's a good thing I'm focused on my heels and not on my face. But this will all change today: today I'm gonna get the total makeover and walk out of Cutting Inc. looking either very Victoria Beckham (bob), or Katie Holmes (feminine waves).
Just a pity that after 3 hours of work I (having looked stunning for 5 minutes) was attacked by the most evil bout of rain on my way home. Now I'm sporting the "cat" look, aka totally wet and drownd. *sigh*. Back to bun.
xxx
Today's shoes are LK Bennet
They are not mine. I borrowed them from the lovely lady sitting next to me. Aren't they cute?