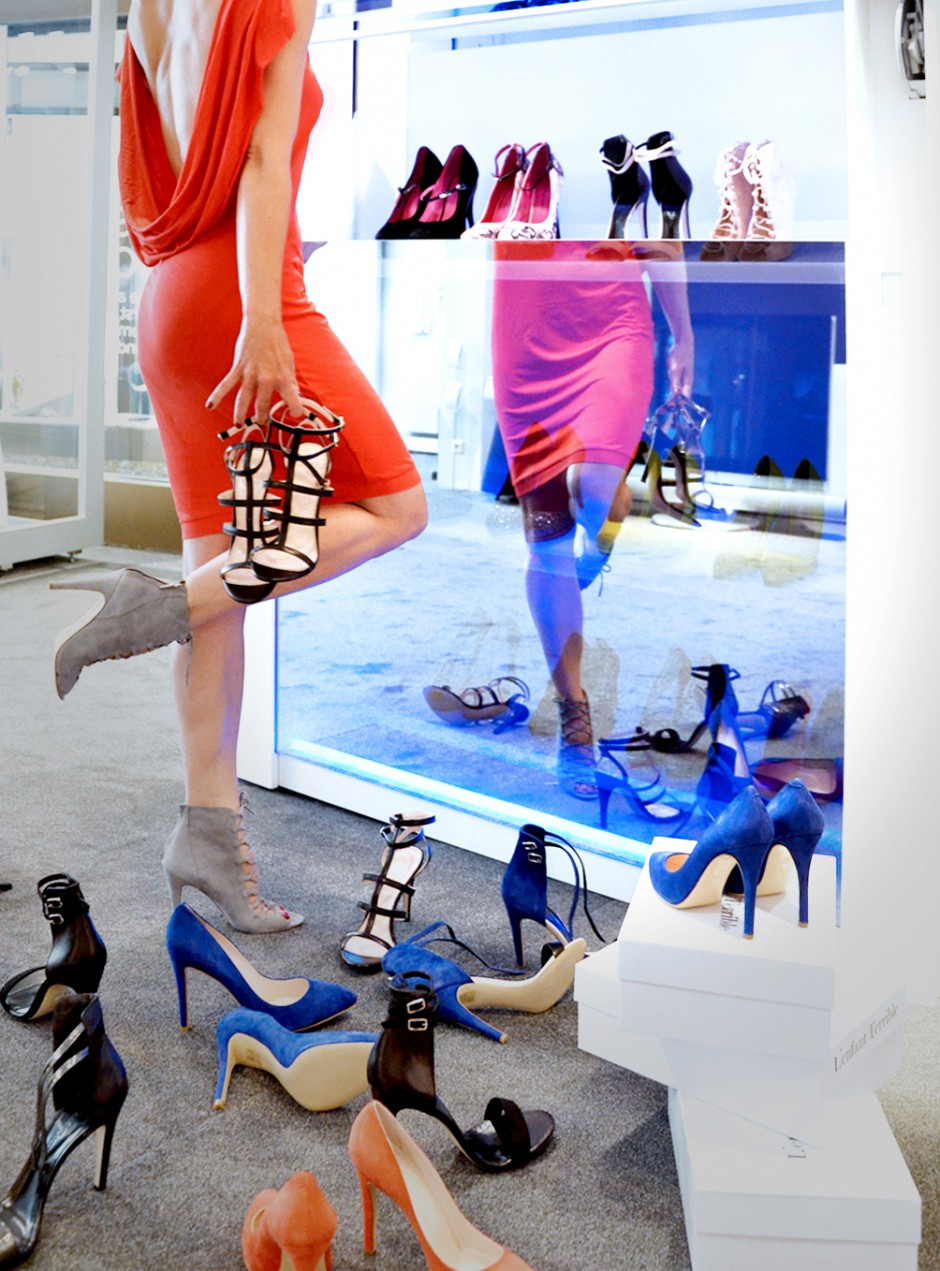 15 years ago I found myself at an event in Berlin, telling a nice bloke at some bar about my passion for shoes at 4 o clock in the morning. Today, it so happened that exactly that guy flew me in to Munich to present (I'm a muse! I'm a muse!!!) his outcome of exactly that conversation: the most amazing shoe case you have ever seen.
Hans Buchegger, couldn't let the brainy itch go of where - for christ sake - a crazy gal like me (and Sylvie van der Vaart amongst others) would store their precious's (aka beloved Jimmy's Charlotte's and Loubies) and developed something incredible. A rotation shoe case, operated by its own iPhone App (take a picture of your babies, press, and they will be delivered to your service instantly) supported by a little bit of shiny light, which will turn into a mirror (handy! - make up check!!!) when not in use.
Phew. Have I seen something like that before? Nope. Did someone ever mention "It takes a little bit of crazy to come up with something genius?" Hell yes, and all game I am! All I need now are enough Jimmy's and Loubies to make the investment just worth it. Might be the first time that I'm not only gushing about shoes, but about their "home" as well. Well, if that's not Luxury Desire indeed, I don't know!
xxx
Todays shoes are all L-enfant Terrible
But the shoe case works with all kind of brands, I swear!
More information? Get it here!