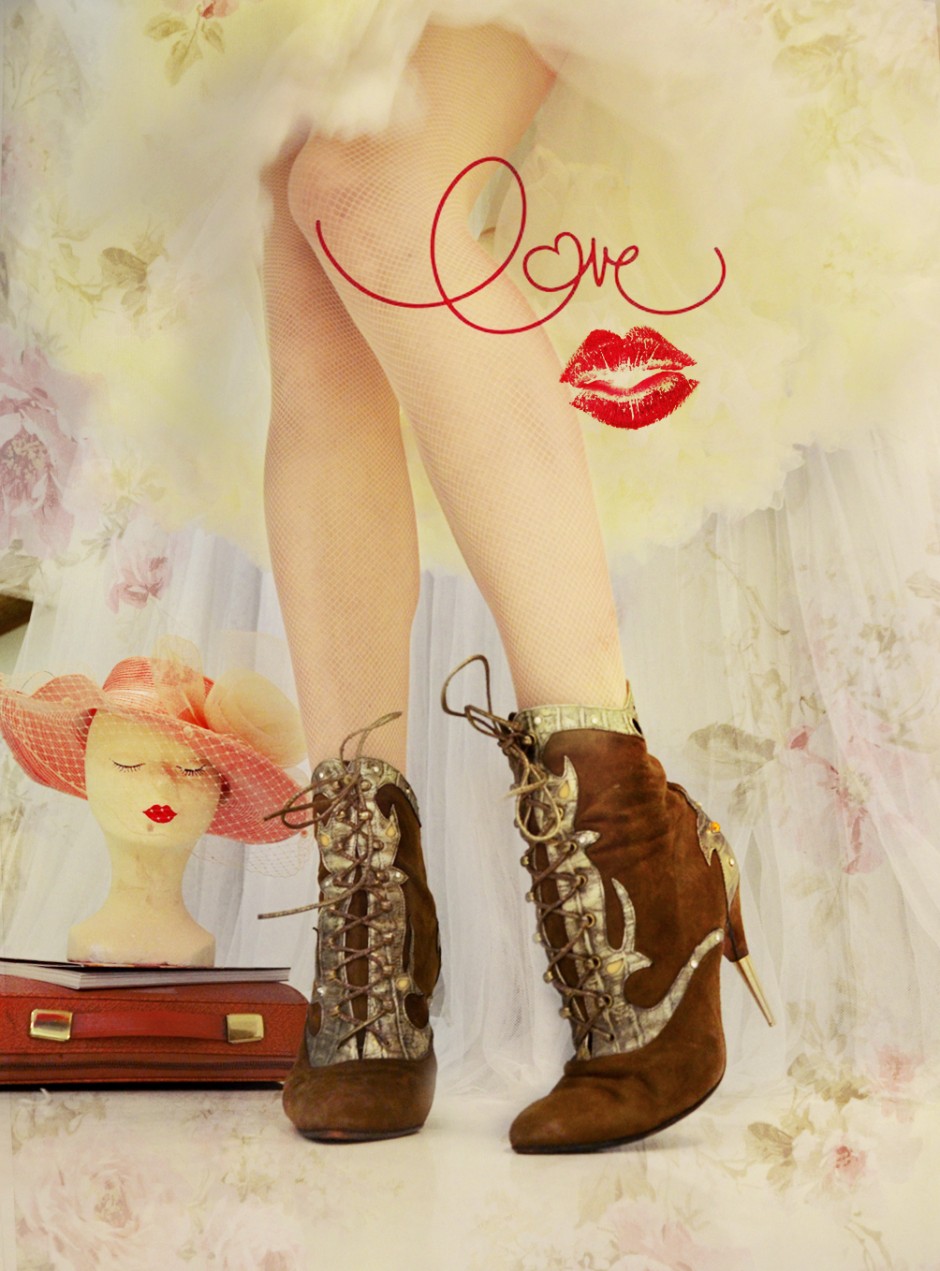 Grew up in a household which is a little treasure chest. My parents literally kept everything for decades and stored it... well, everywhere.
A creative chaos if you want so, but for a child the ultimate playground. Every single box containing a adventure: handwritten letters, jewellery of my grandmother, antique books everywhere. We used to sneak up to the attic playing "adventure" all the time, pretending to be in a different century working us through forgotten chests and it's exciting content. Very often we dressed up with old crinolines, throuwing on a featherboa or a hearpiece of the 20ties, crafting earings from an old chandelier.... oh wait: that was only me, my sister preferred to build up blocks from a kit and assambled something which included a hammer and nails (eeewh).
No wonder, that whenever I pop into a vintage store now, I feel actually at home and very much like the kid I was back than. Including the urge to immediately put on everything, mix and match, and create something new out of something old. Love it. (Next time you see someone looking like a drag queen in old granny garments, teaming them up with two layered dresses and an inappropriate amount of jewellery: that's me...)
So came across this beauties lately, and not that I am into formerly worn heels AT ALL, but these have something... something very very special. Have a perfect picture of the former lady having owned those booties. Cigarette holder, a tight, black, Dior dress, a fan, red lips and a pearl necklace the lenght of the stories she had to tell. (aka endless).
Ups, think I just described moi. When I will be Vintage one day myself.
xxx

Today's shoes are Perla, and unfortunately NOT available at the lovely IloveVintage.nl anymore.
Had to have them myself.