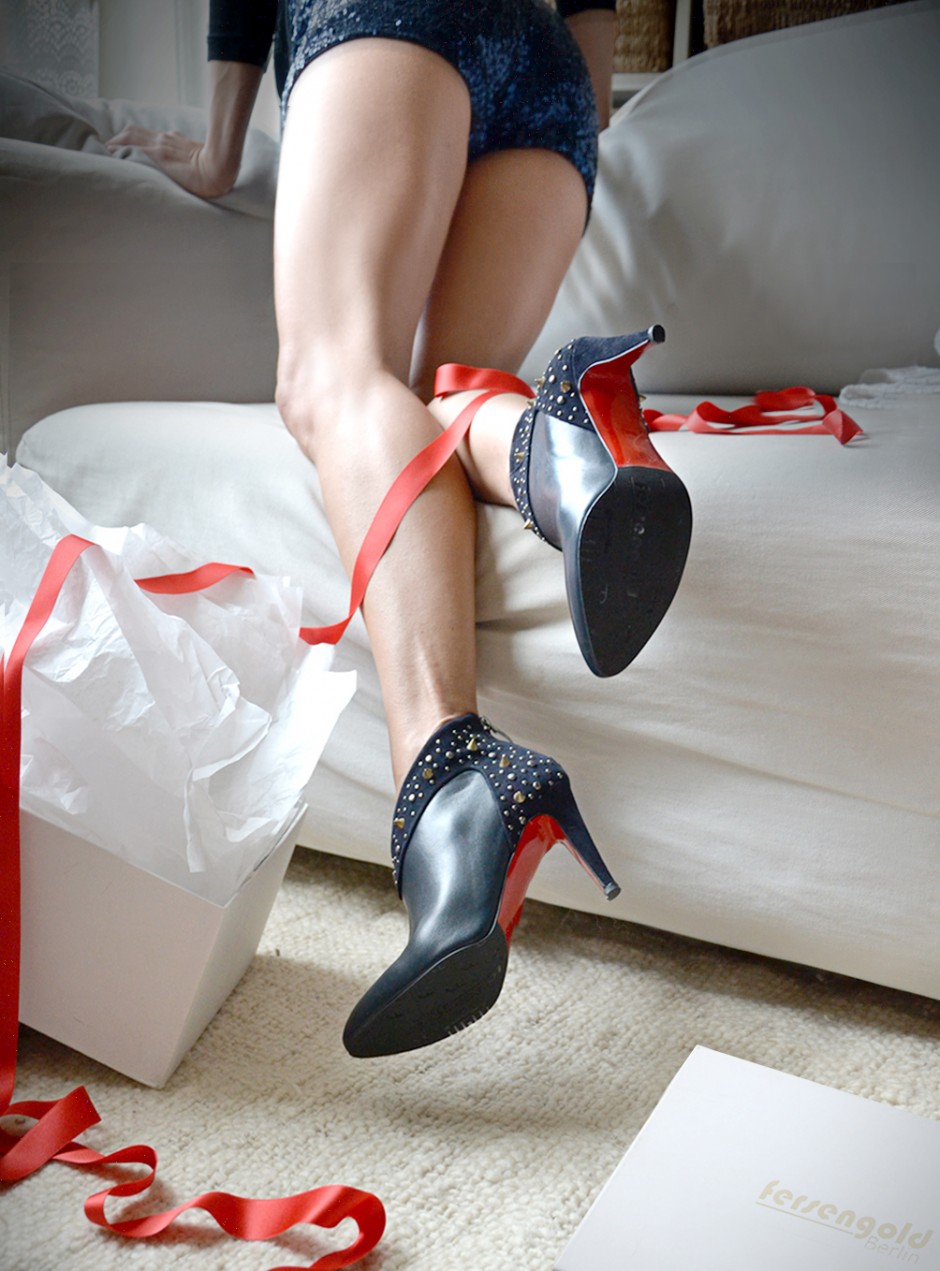 Could hear pure disbelief in BF's voice when he rang me to ask: "Be honest: did you order some boots recently -AGAIN? Checked bank account and recent mail quickly to be totally sure, but well: "No - not at ......" oh wait!
Didn't I have this really inspiring conference call with Mrs. Safinaz Baylav from übercool brand Fersengold just a week ago? Didn't we talk for hours about girl's stuff (heels amongst others) which make our world so beautiful? Didn't I mention (probably a thousand times) that I would gladly skip dinner any day for the amazing shoes she designs?
Guess every gal in the world would have jumped as high in glee as I did, recieving that (huge!) box of amazing booties, but you have to understand. These shoes are not only designed to perfection, they also fit like a glove, walk like heaven, look like a million bucks and today's cuties even HAVE A RED SOLE! Just asking, but Louboutin who???
And no, I will never ever abuse BF's commercial adress for deliveries again. Panic in a voice for something so beautiful is so(!) not appropriate.
xxx
Today's shoes are Fersengold, available at Shoetation Vienna