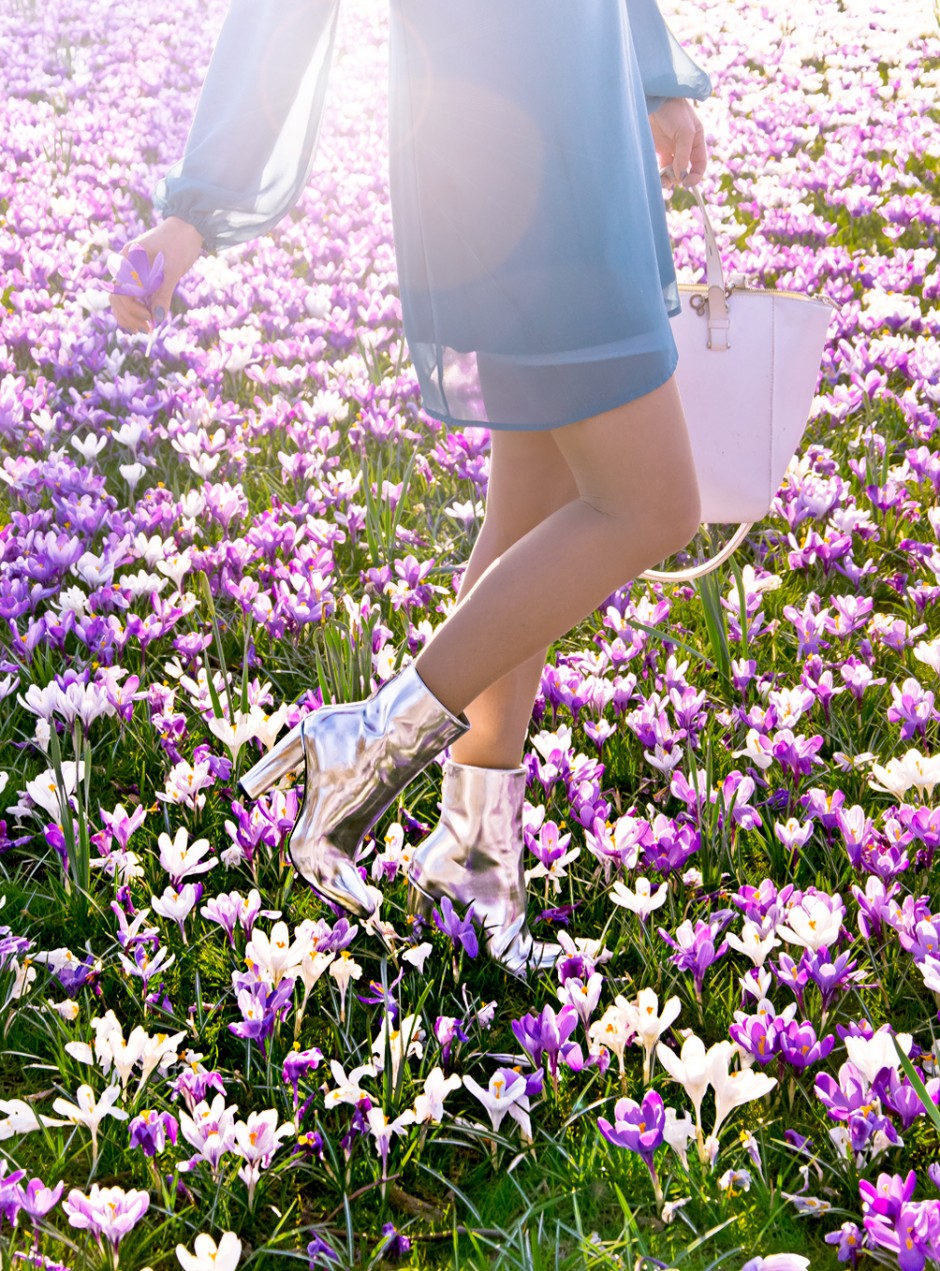 My weekend started full of plans, and most of them revolved around damage control. You know, the usual damage you face when you didn't care too much about house or garden work during the week - (please read "garden" as "body", which equally requires some attention, especially after months and months of wearing wool and tweed, you know what I'm talking about ladies don't you?). But then everything changed completely because all of the sudden summer arrived in Amsterdam. The sun shining, the terraces shouting your name and all flowers in bloom at once. Paradise!
Forgotten was duty and boring "to do's", something as shiny as the sun (shoes!) refrained me from personal grooming (my pedicure feels very "nintynintynever *sigh*) and off I went, to get lost in the garden of Eden, and that's for once not a shoe shop but nature.
Please accept the sign "gone tanning" on my door for the next couple of days.
xxx

Today's shoes are Zara
Sign in on facebook or follow me on Instagram for more heel-o-rama