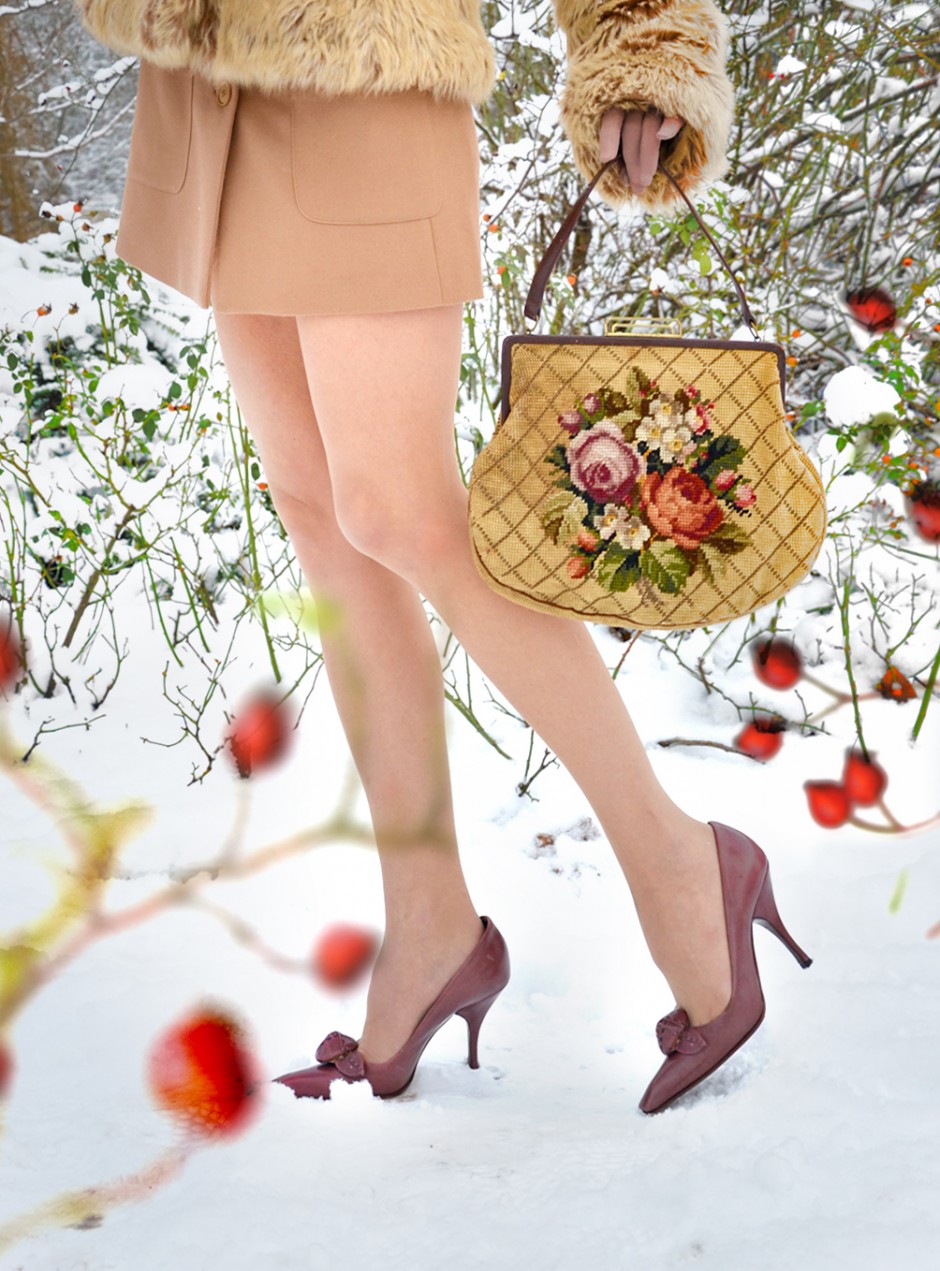 Just when I was ready to come out of my (self-chosen) hibernation and start bothering about spring trends (aka sleeveless dresses in graphic patterns), winter has struck back with a vengeance and covered Amsterdam in a white and silent blanket: snow! It's only a couple of centimetres that we're talking about, but as the Dutch never seem to be prepared when it comes to winter (except when the canals are frozen - read: skating boots) a whole city has now turned into a "sleeping beauty" - winter fairytale.
It's so quiet you may very well hear the ice flowers grow on your window (goodie bag from mother nature, delivering A/W trend "floral patterns" straight to your home - AWESOME!), and utterly tempting to stay inside indeed. Can't resist taking flowers out into their natural environment though and enjoy a "white" carpet for once.
Let's play outside, shall we?
xxx
Today's shoes are Prada
Today's story was enthusiastically written before slipping on icy ground (damn you, leather soles!) and getting myslf a well deserved big bruise. Will never utter a bad word about the Dutch and their winter gear ever again.