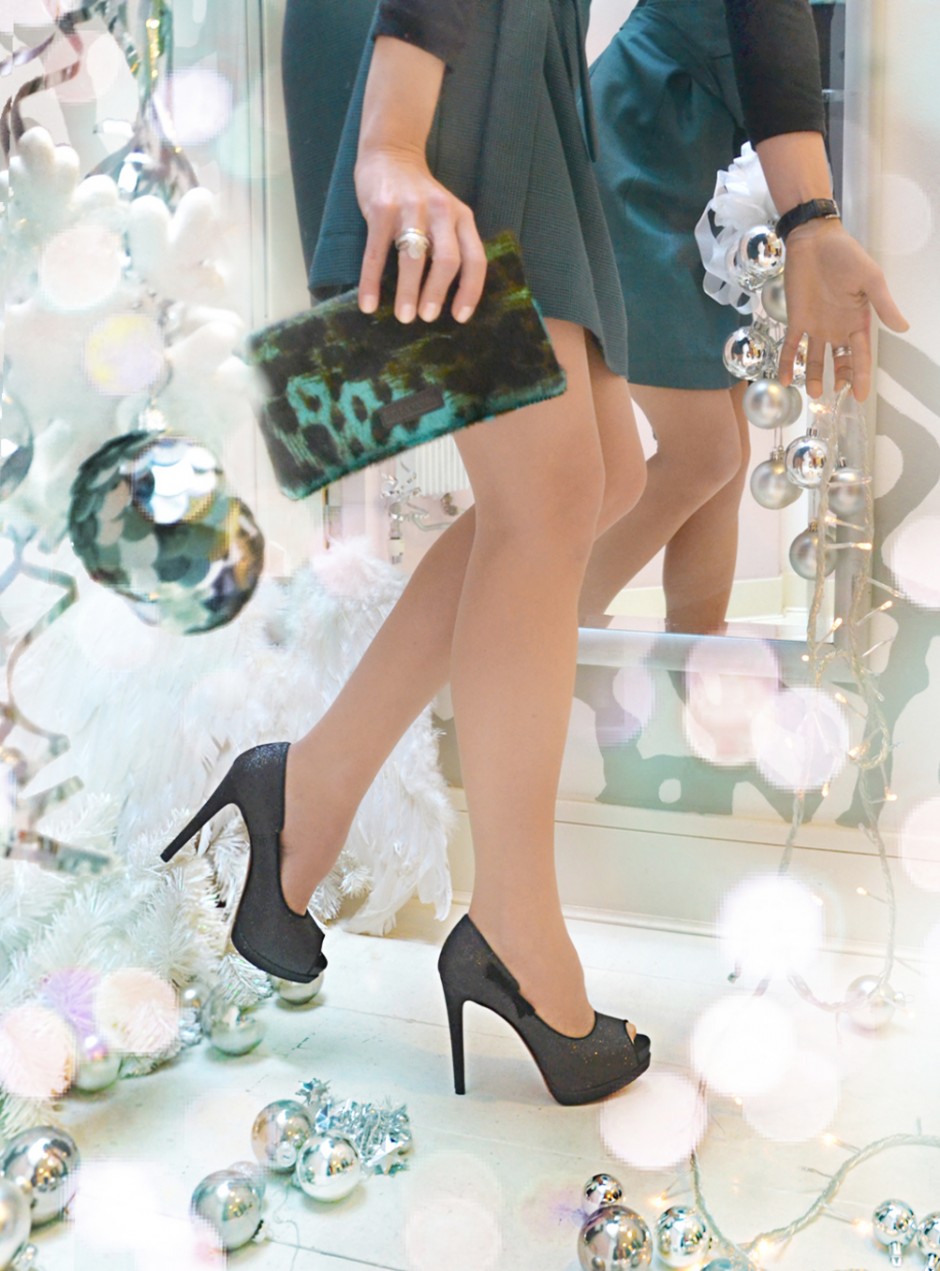 Am totally obsessed when it comes to Christmas decorations. Everything needs to be sparkling and perfect, and "more" is definitely "less" as far as I'm concerned. Choose white every year as the snow situation is always a bit uncertain in A'dam, and this sets the "wintery" tone best (yeah: I tried gold and stuff as well: didn't work).
My attempts to reproduce snow though are sad and numerous. Tried plain flower once, which was wonderful (looked so real!) until I caught a cold and continuously sneezed the decoration everywhere but where it was meant to stay. The same happened with silver dust, which I still find in my orchids and my heels (which found their way to the living room as shoe-chamber is overbooked). My clever attempt to glue almost 100 cotton pads on the window to reproduce idea of falling snowflakes was so much work that I didn't remove them until late summer, and the snow spray I finally used last year (frosted effect: loved it): well, had to bring couch sheets to dry cleaner twice after almost ruined washing machine with that damn sticky stuff.
%%anc%%
See: I need REAL snowflakes for my Christmas decorations this year, even more so as my heel outfit (thank you Daniele Dentici), is so utterly beautiful Christmas-tree-ish. Let it snow, let it snow, let it snow! Will ya, please?
xxx
Today's shoes are Ritaeliseo
Like them? Get them!