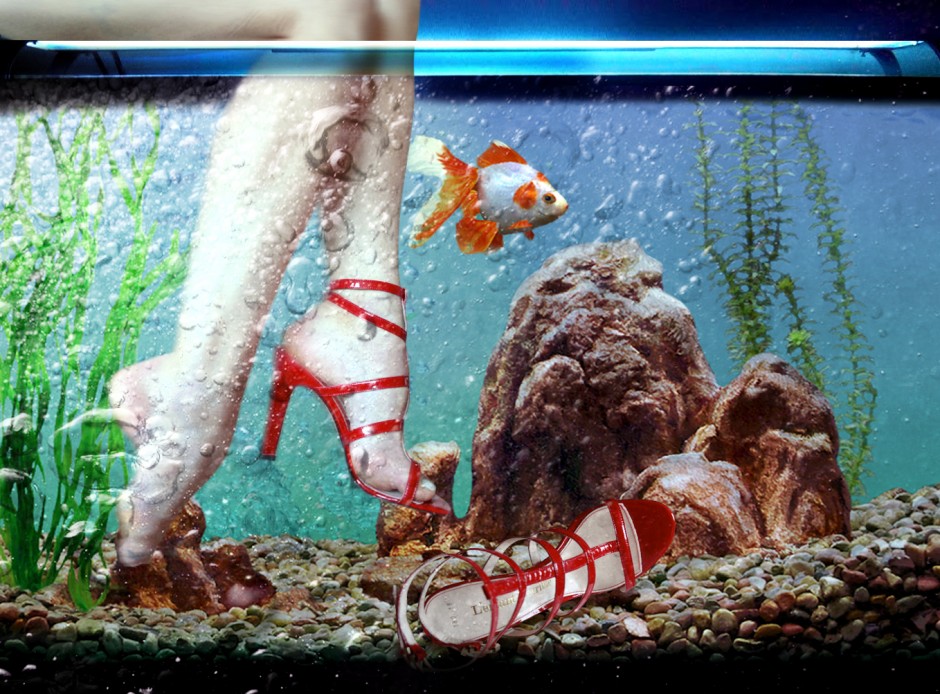 A while ago I met a beautiful girl called Sule at the B-day bash of a mutual friend. Nothing better than sharing a good conversation with a gal on an average Saturday night anyway, but what if it turns out that this one in particular not only shares the same profession (dedicated-witch-swinging-the-magic-wand-to-make-everything-look-better, aka Art Director), but is into shoes as well? Even better: designs the hot stuff that brings a smile on every gal's face accompanied by a deep *aaaaaaaaaaaaah*?
Needless to say, am in a-(aaaaaaaaah)-we of someone building a shoe label from scratch (all by herself!) anyway, but was even more swept off my feet (literally) when I saw the cuties. "Rock Chick" meets "No Nonsense Lady" would describe the first collection best, and since I'm kinda both (ok: scrap the "no" before nonsense), am utterly delighted to be one of the first to wear and write about this hot new brand on this very blog (it's won't be the last time, I promise).
Had nothing better to do of course than to ditch the "Lady" too and take my precious pair out partying, only to cool them down "L'Enfant-Terrible" style afterwards.
Nomen est omen after all, isn't it?
xxx