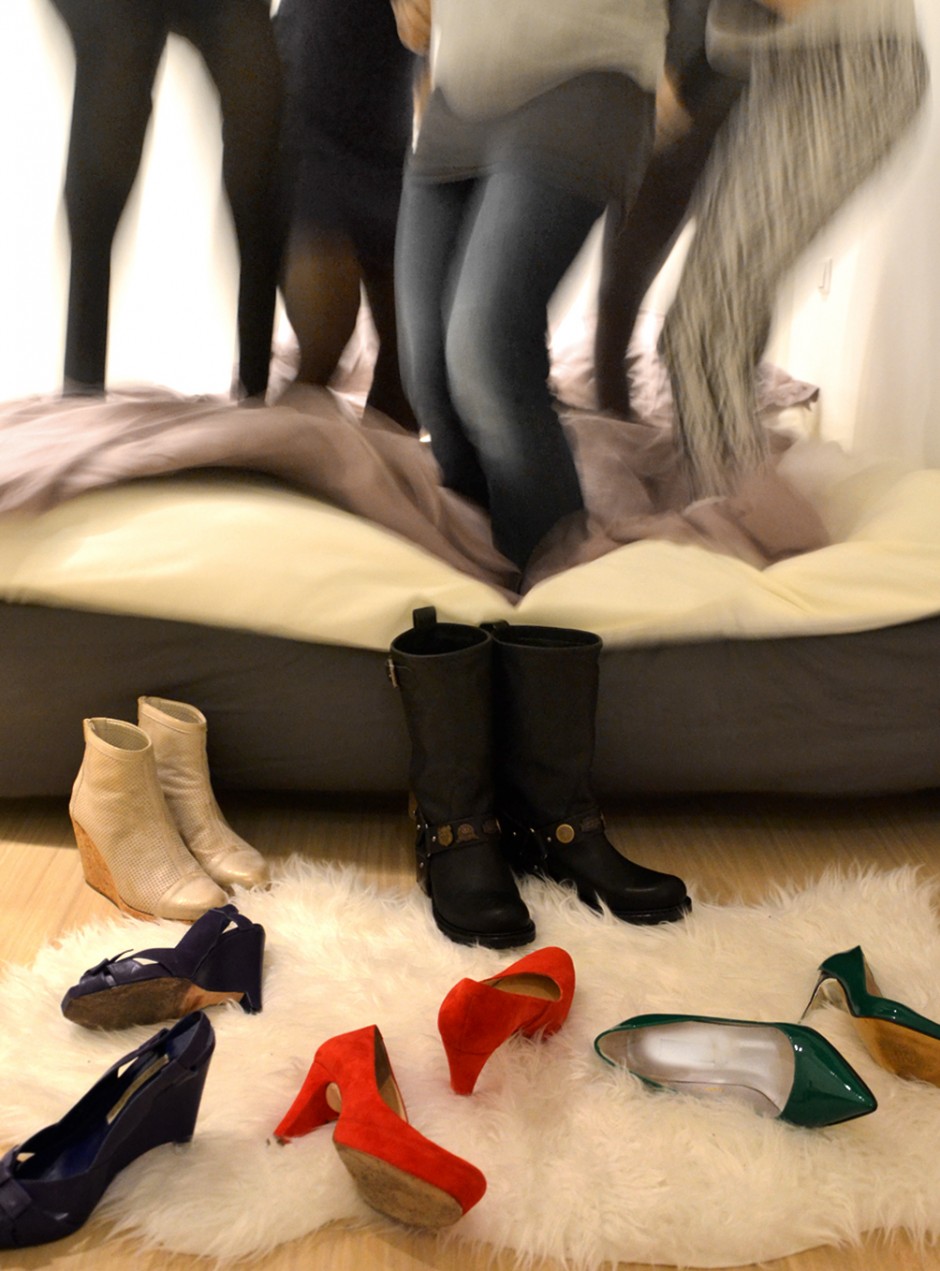 Think what you like of Ladies nights, but it's a fact that girls need to spend their precious time with some like-minded souls (read boobs, shoes and hormones) every now and then. Rotating the hosting duties of our get-togethers, it has somehow become a beloved routine this year to exchange knitting patterns, hair-do's, horoscopes and listen to different types of music (fair enough – man was needed to install Spotify) with some of the finest girls in Amsterdam. And yesterday was the last gathering of this kind this year.
The evenings usually start slowly, yet loudly (as everybody wants to tell their latest news first). After flipping through pages of Elle and Vogue, (uuups) Linda and other magazines I've never even heard of (still learning), we gather for a group shot. Well, it was a nice idea to pose on the table (so "real life"), but can it hold all of us or will it break due to our weight? And hell yeah, cool attempt to fit 5 full grown women into a bath tub (oh man: behind the scenes pictures are definitely worth signing a pre-nup!). We all ended up hopping on the bed. And guess what. High heels on the side, and no one even argued.
LADIES: you so rule. But before we (no doubt) conquer the world, we seriously have to fit ourselves in one bath tub. High heels on.
%%anc%%
Today's shoes are: As usual, I forgot to ask due to excitement... SORRY!