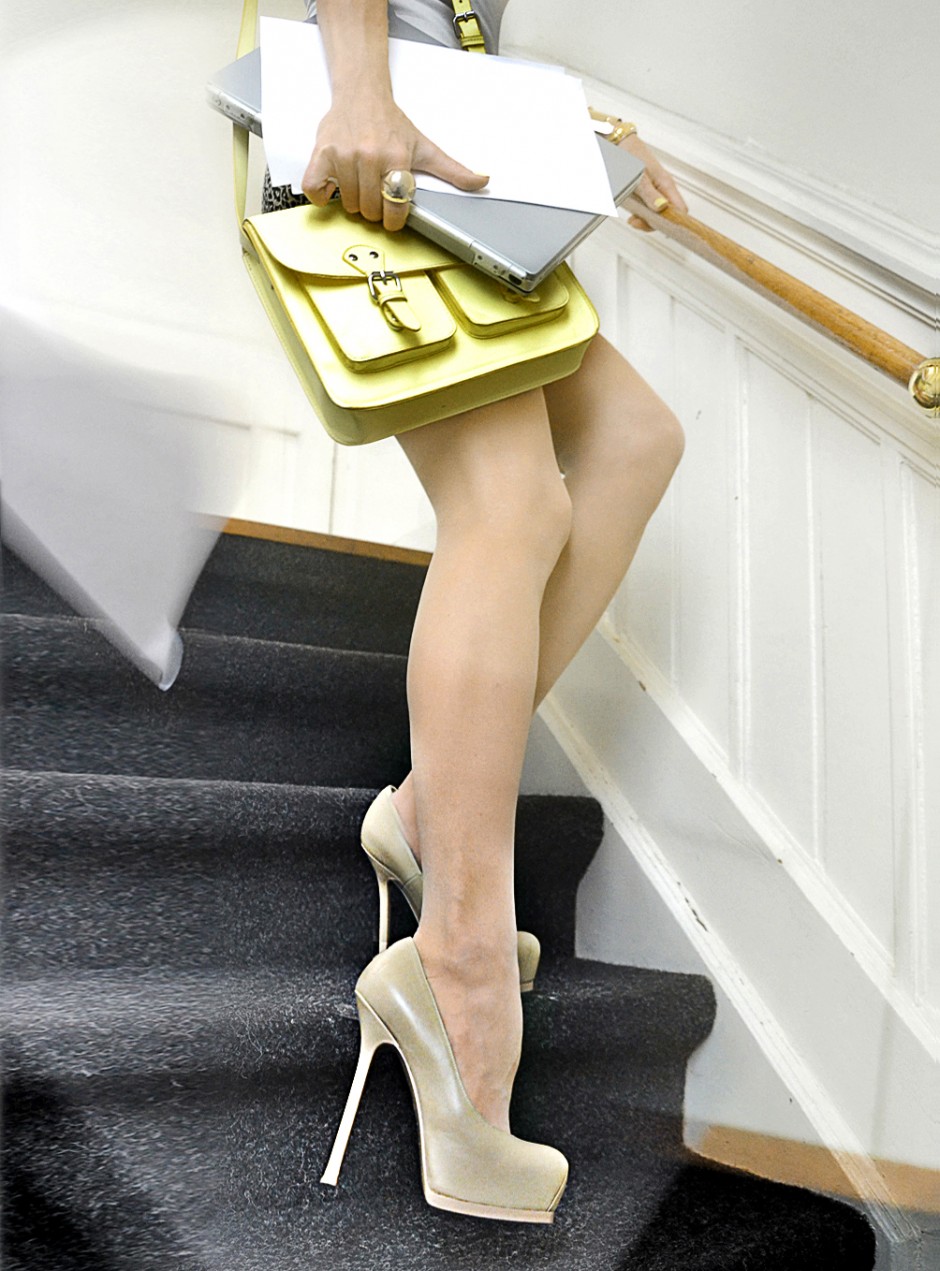 Now don't think I'm in the habit of stalking 22 year old actresses, or even the slightest bit interested in Hollywood gossip (oops, can hear my Mom talking: "I thought I taught you not to lie..." damn...), but came across an actually very funny and spontaneous interview Charlize Theron and KStew did for a French TV show. They were asked kinda random questions via a robot-like monitor. One of them: "Best advice to get a job in Hollywood?" was answered by Ms. Stewart with: "We are sitting on it".
Now I believe the lady is no stranger to getting herself in trouble with these types of answers (or to just getting herself in trouble - perhaps you followed the whole cheating scandal which had millions of minors weeping themselves to sleep half the summer), but it actually made me think. I mean, everybody knows that working feminine qualities to your advantage is quite common - and why not? Supply and demand will always determine the market (and it's very probably the demand that deserves to be looked at more closely). But Kristen is wrong. The answer should be: "We are walking on it". Still believe that a healthy pair of legs (in heels of course), and a brain can get you anywhere.
Could be that I'm just trying to encourage myself (have a super important interview today) but just one thing: Kristen is a Converse fan. Hmm. You do the math.
xxx
Today's shoes are YSL via Paul Warmer
They will not be reproduced next season, so go, get them!!!