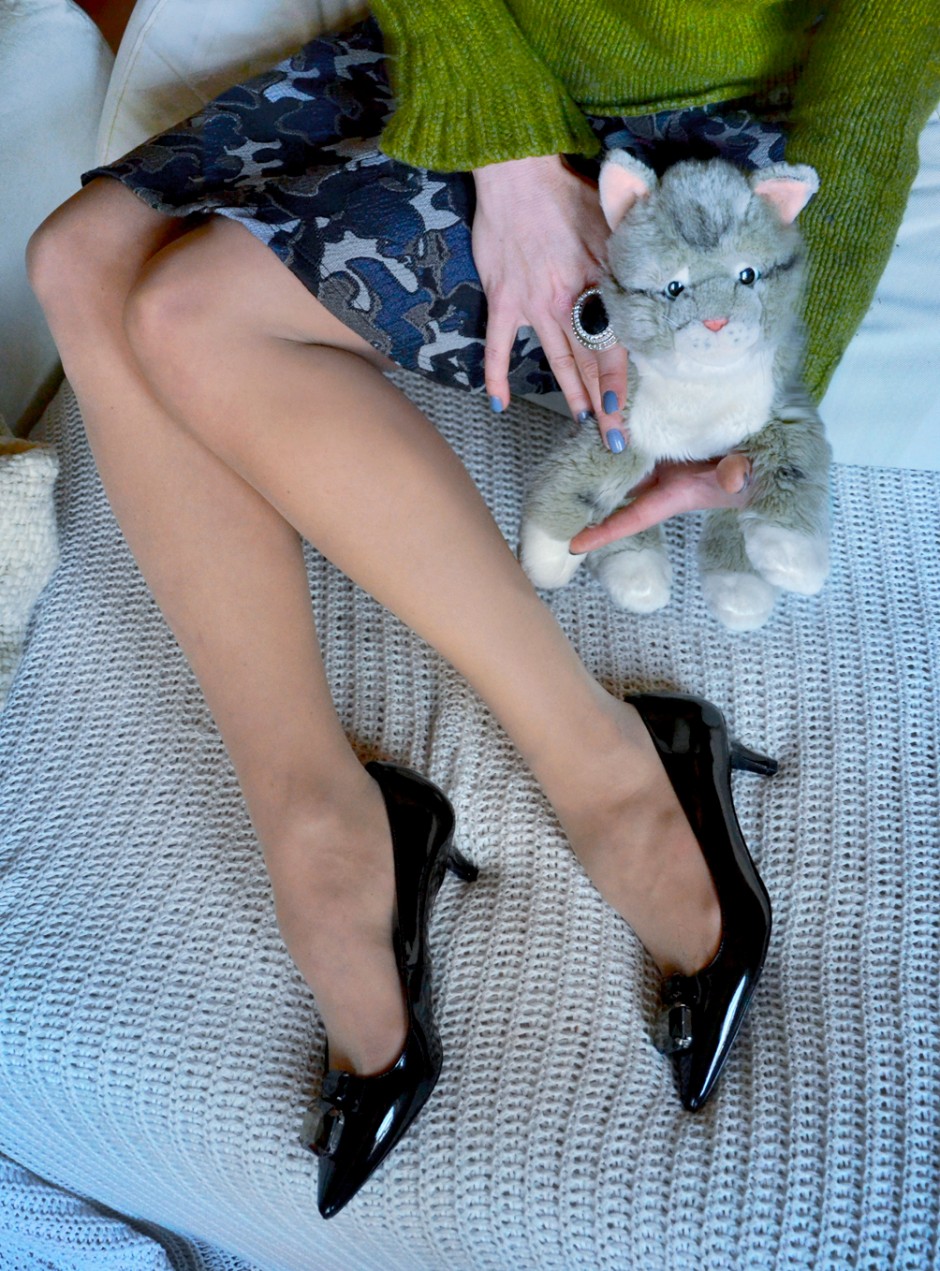 Yes, I tried to resist.Did my best to ignore the temptation of comfort ("would rather break my neck/leg in inches than be found dead in anything but heels" etc), and so fought blisters after long shopping day hours, climbed mercilessly over cobblestones, accepted the feeling of "can someone please amputate my legs" after a regular working day. All just to stay true to my mantra of running in heels (and smile the pain away): by all means and at all times. Well, I'm not writing this blog for nothing right?
So of course I couldn't care less about the trend of shrunken mini heels (so perfect for the office/grocery shopping/comfy nights out dancing duh!!!!), but, well yeah. Here you go: I finally gave in. Adopted a pair of kitten heels recently, and now that I've lost all status of heel dignity, I can also admit that it's not the only "kitty confession" I have to make. When no one's looking, I not only cuddle my leathery friends (those with the decent heels that is), but my forever favorite kitten-Kuscheltier as well. Glad we talked about it. Miauw!
xxx
Today's shoes are Zara
It will take a while before investing EUR 500 for the MiuMiu version...