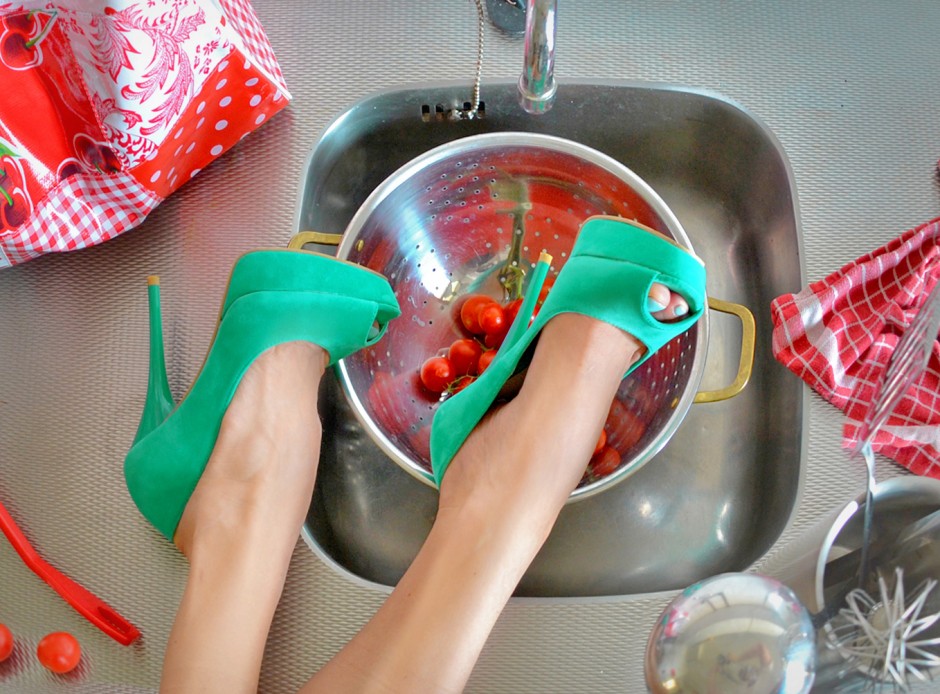 Am freaked out today. Not because Marc Jacobs called to ask if I would consider being his muse, or because I got my first "sponsored heel job" (Yes! Really!). No, nothing like that. More like travel fever (symptoms include watching "24-hour kitchen" almost the whole night due to insomnia - counting heels doesn't help).
Am very excited to go see my family tomorrow for the weekend (tons of birthday bashes to celebrate and four little nephews to cuddle), but there is so much to do before I leave (BESIDES the fun part of packing and selecting shoes and what to wear) that I literally can't decide where to start.
Finish jobs first? Or shoot? Buy tons of presents (my family's wish list is almost as long as the waiting list for Louboutins) or finish writing? Is cleaning up really necessary (ergh... am afraid yes). Cook "last supper" for boyfriend? Or rather jump into Agent Provocateur / sky highs to make up for no dinner and mess?
Aid (not only in the kitchen) is very much needed, so where the heel are my personal chef, assistant and maid? Sigh. Very obviously all on vacation as well.
xxx
Today's shoes are Ideal.
Hahaha, so much for nomen est omen.