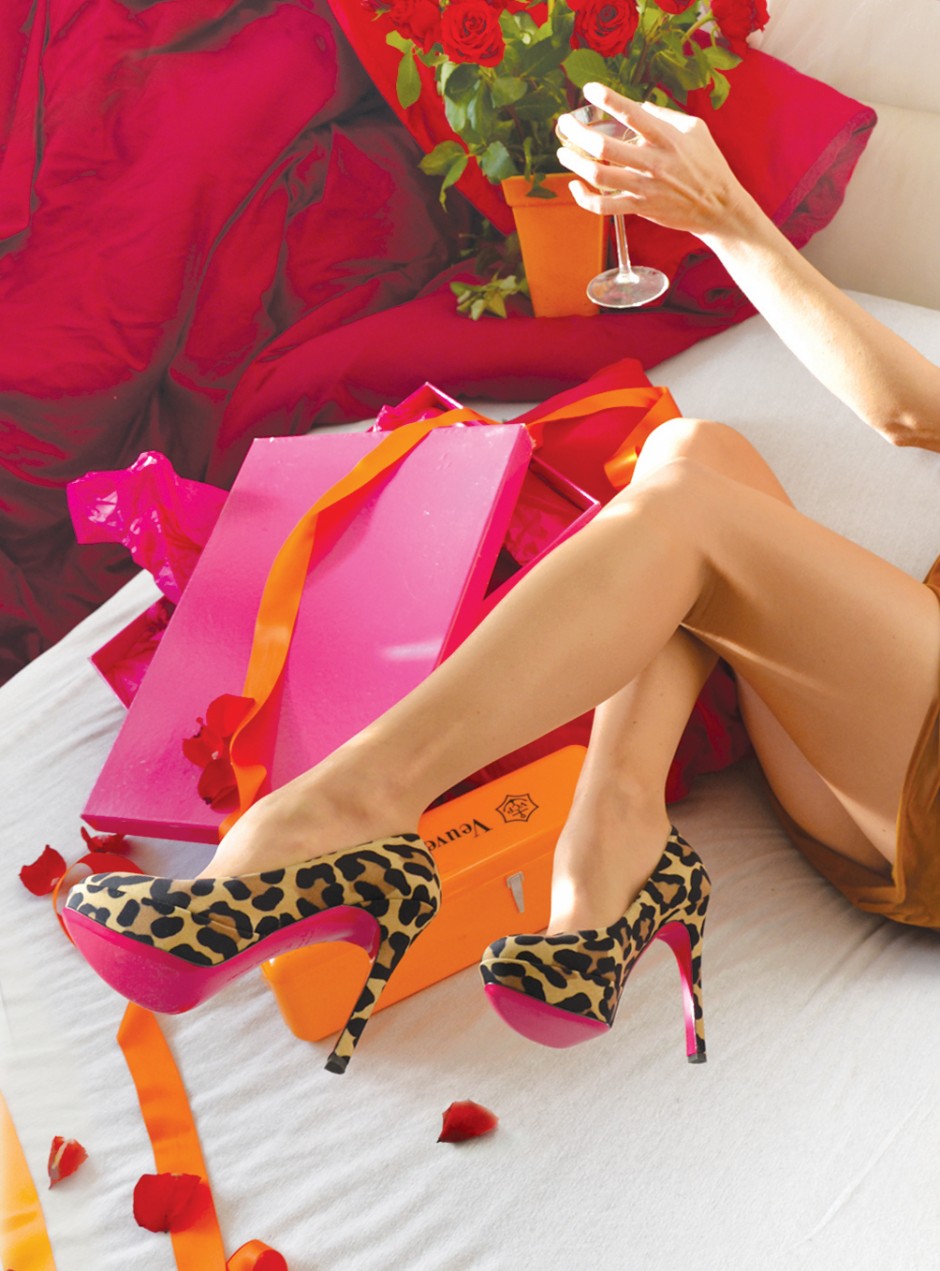 Am officially 39 (+) again, and first thing this morning did what a gal does on her birthday: the "did I change overnight"-check.
You never know, with another year on your back: boobs may have sagged, wrinkles appeared, those favorite jeans won't fit anymore or -NIGHTMARE! - you discover it's kitten heels only from now on, as 10 inches turn out to be impossible to wear at your new age.
With BF having surprised me yesterday with the most lovely dinner and friends gathering, I know for sure that I won't fit in favorite jeans anymore, so am ready for yet another surprise he prepared and I DON'T KNOW ABOUT.
Might be A) drinking champagne with friends at an indecent time (again), B) jumping on a private plane (was told keep passport close), or C) - if none of the above happens - simply checking my boobs (they didn't? REALLY?).
One thing for sure: it's not gonna be D) fiddling with camera, heels, and laptop at some unknown location, as E): It's my party, and will just let go, go with the flow and enjoy (undoubtedly in the most amazing heels though: HA! Still 10 inches!)
Happy Birthday me!
xxx
Today's shoes are, oh whatever, let's just celebrate!!!