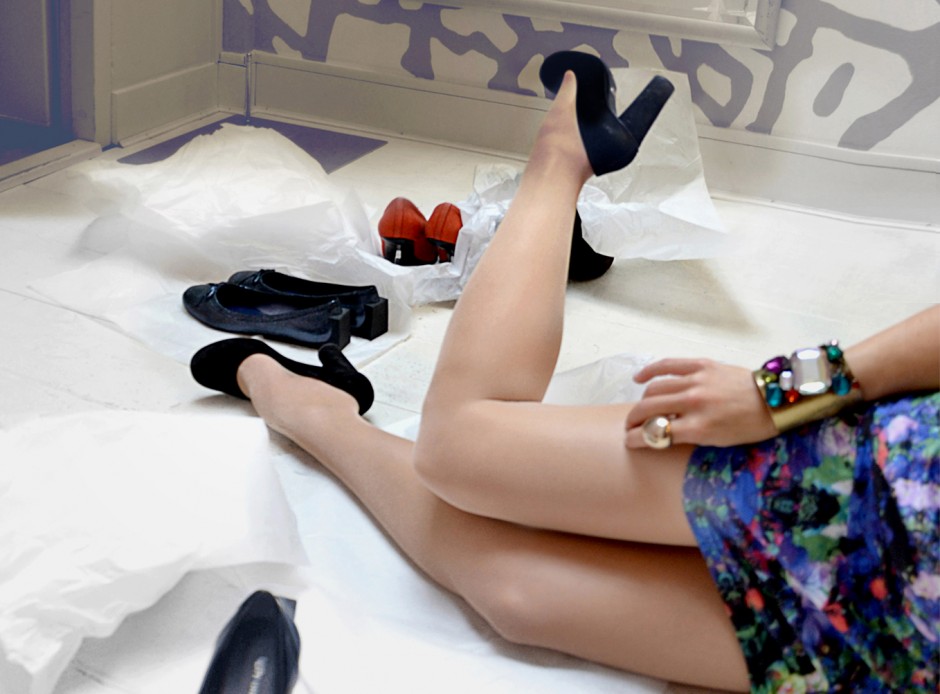 Who would've thought that dedicating a year to high heels would be so much work? Living in Amsterdam and wearing everything but rubber boots is a challenge in itself (weather conditions! Cobblestones!). But apparently the blisters, ruined heels and self-imposed task of documenting everything (which admittedly has become a total addiction) weren't enough for me. On top of it all, I just had to organize a heel sale too.
Needless to say, this kept me more than busy, not to mention sleep - and headless, for almost a week. First I blocked the entire hall and living room with 20 kilos of designer heels. Next I catalogued, priced, advertised, and caressed them (normal people would probably say "polished", but I think I'm past that). Did vaguely wonder: WHAT THE HEEL AM I DOING?!" when I found myself in a sea of shoes, shining soles and lovingly attaching homemade labels somewhere during the second night. Friends may have noticed I was slightly preoccupied; whenever they asked how I was doing, all I could reply was (variable): "Very Prada" or "Very Gucci". And finally, you, my lovely readers, may have noticed I forgot to put my own posts online twice this past week.... unforgivable and am very "Sergio Rossi"!
But with the big sale having taken place yesterday (thank you all for coming!), and now busy with the aftermath (everything in reverse) a question arises. May I be done high heeling for good?
You must be kidding me!
Today's shoes are Dolce & Gabbana