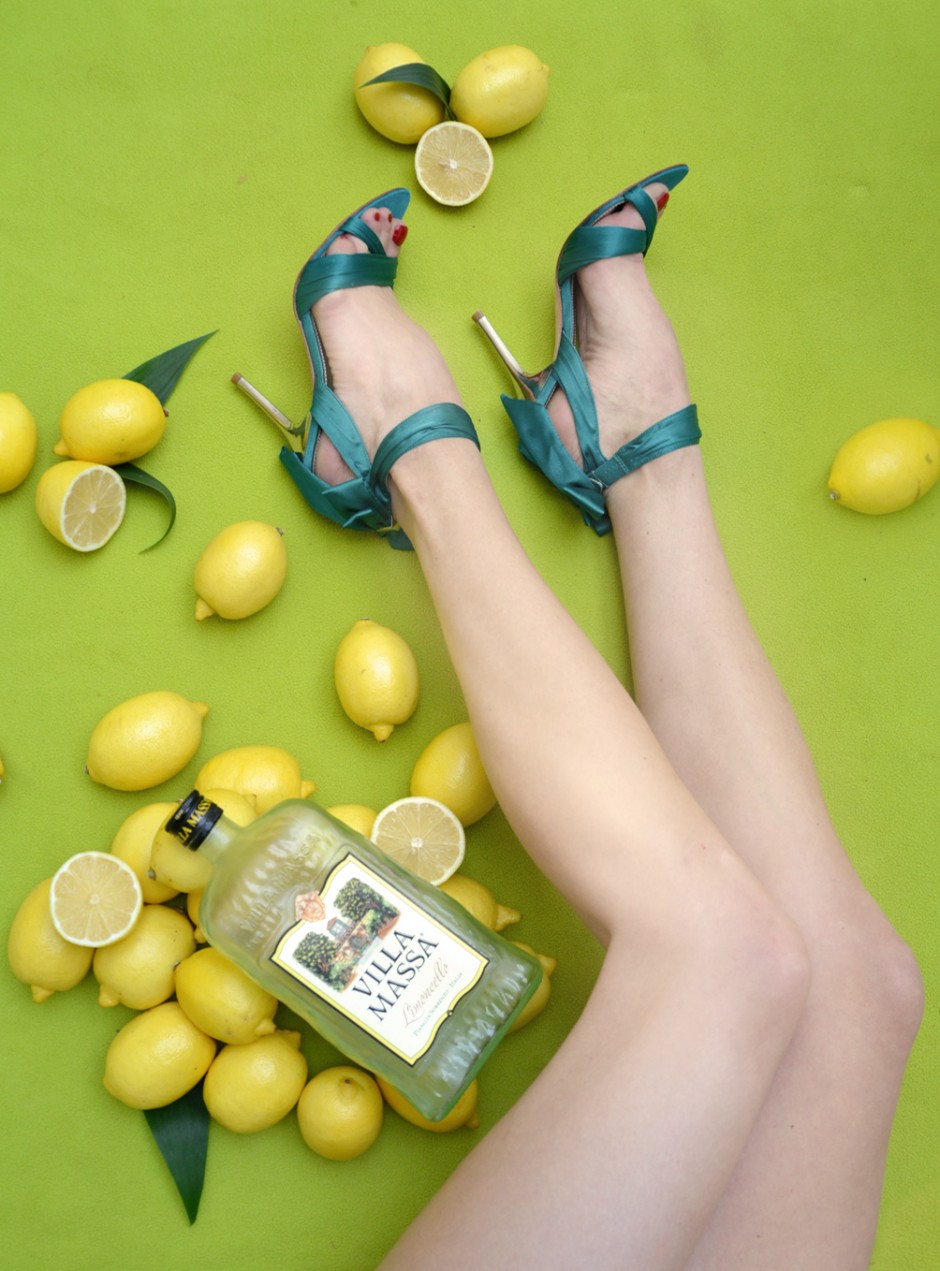 Things could be worse, I know, but being sick is a) not very original (everyone seems to be at the moment), and b) always a pain. Especially when you just got back home from a trip and are finally reunited with BF (a week apart: imagine how much we have to catch up on!) and were totally ready for action (aka normal life, aka start hunting for new heels) but *bam* none of that.
Not having written a single "Thank you" email to my friends and family, or any email to my clients who are eagerly waiting for me to pick up my pen and get to work, I am instead hanging in bed feeling miserable. Energy is so low I can barely manage to watch "The Big Lebowsky" (in GERMAN!), even pushing keys to open "heeling" site Net-a-porter seems way too much effort. *Sigh* Not my favorite I must confess, and the only good thing about today is that I've found a way to shoot parallel from above without any help (clamping camera in clothes rack does the trick).
Philosophy of the day: If life gives you lemons, make Limoncello (read: put on some nice heels, shoot them and stop whining). Perfect tip! Am in need of some vitamin C anyway.
xxx
Today's shoes are Karen Millen