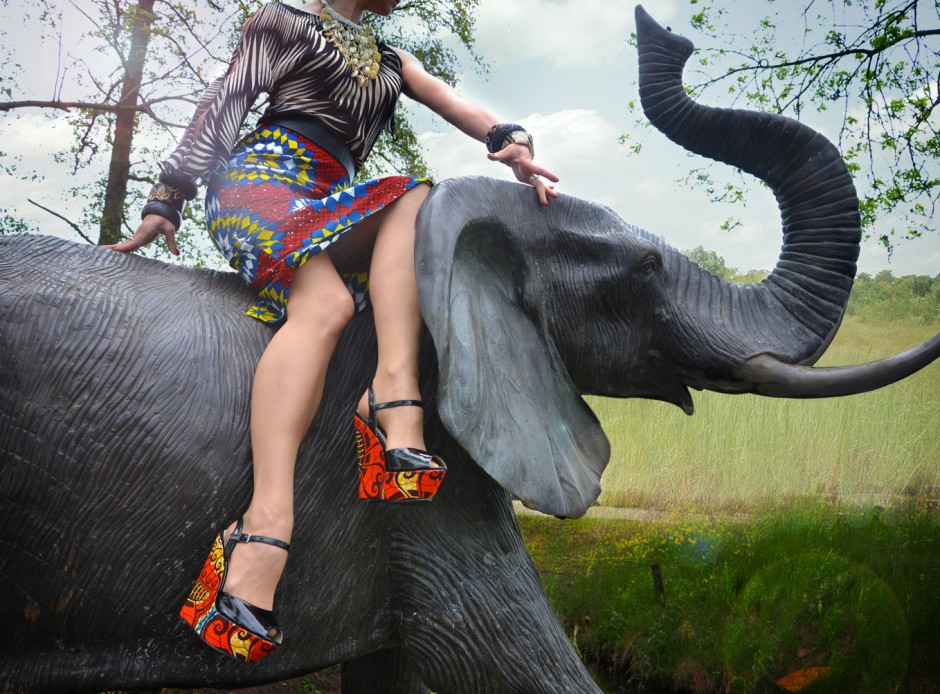 If fate would have wanted it I would - by the time you are reading this - be cuddled in the seat of a KLM chair, fully excited to head to my favorite continent: Africa. I was invited by a sweet friend to join the crew "ISA" (aka "if seat available") and the idea kept my busy and jittery for almost a week.
In the world of a shoe-maniac that of course means picking the right equipment for a three day trip (which is always five pairs of heels or more) to be ready for every occasion. Safari-heels, check (any kind of gladiators would look great in the wild), boots to make any ranger in a game park jealous, check- and just a thought, but would it be too tacky to pack the zebra-striped wedges too?
Needless to say, I called my designer friend as well to assemble the perfect African-inspired wardrobe to look great while lingering with a cocktail at the lodge's pool. *sigh* All the above of course if fate had decided "ISA" and not "NSA-NNN" (aka "no seat available - na na nananaaa").
So here I am, trying to make the best of the shattered idea I loved so much, ready to shout: TIA* bro, TIA! Although it will still mean "This is Amsterdam"!
xxx
Today's shoes are Irene Heldens
Skirt: Irene Heldens | Top: Zara | Bangles & Necklace: Greenmarket Capetown
*TIA: common slang "This is Africa"