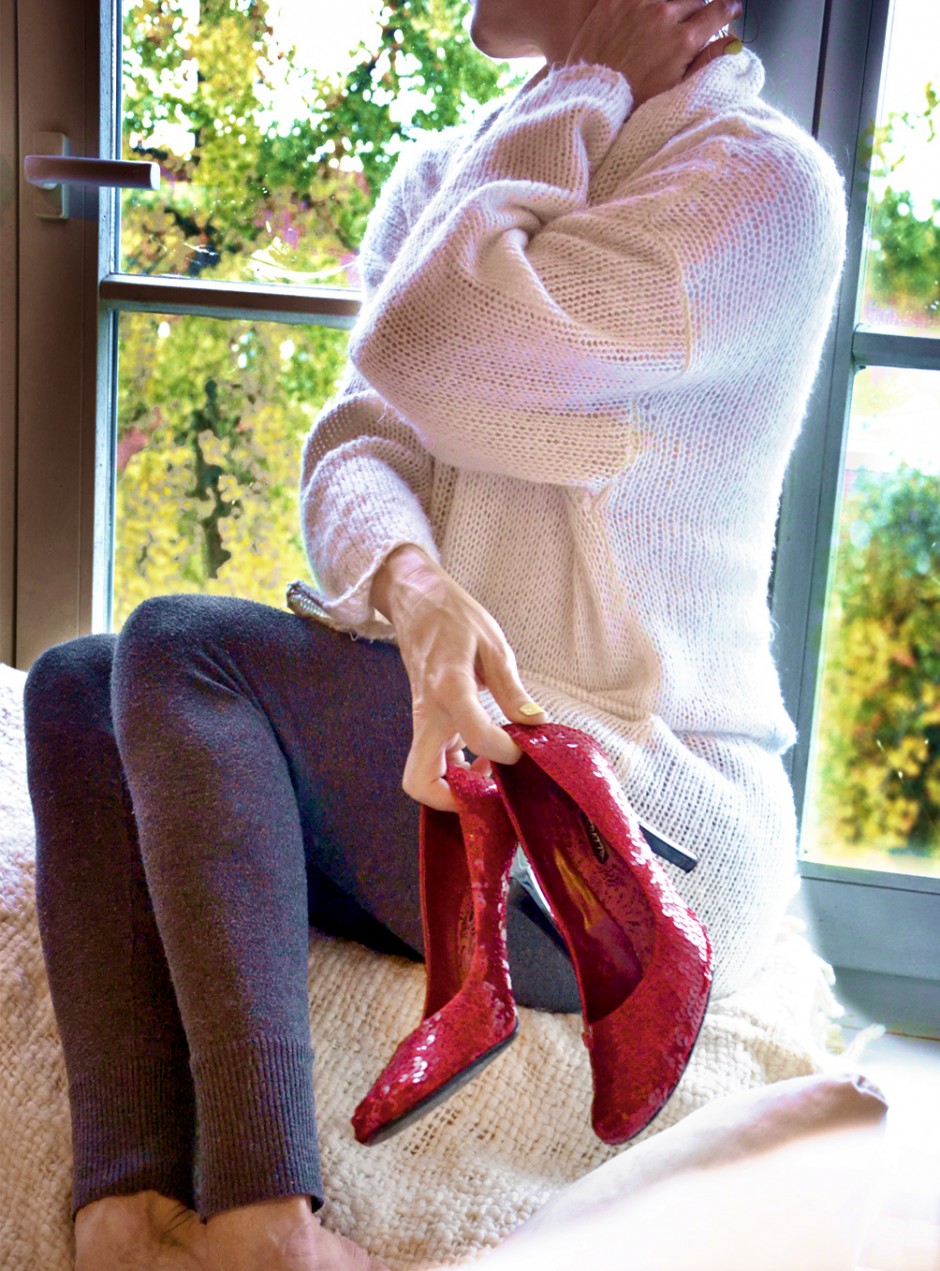 A couple of weeks ago I decided it was about time. Time to splurge on myself a little and (since, for some ridiculous reason, I don't own a single pair) I ordered....well... a pair of Louboutins. Needless to say, since that moment I have been counting the days until my parcel would arrive. I actually even cleaned the house, chilled champagne (I always said I would open a bottle with the arrival of my first red sole...), shaved properly and had my pedi done: Mama is prepared from tip to toe for her new babies and VERY excited! I even stalked (aka tracked) my precious gift (to myself), to be a 100 procent sure I'd be at home when my package arrives.
Which, according to the green bar on the UPS website is today. Cancelled all appointments and stayed at home, glued to the window and almost running downstairs enthusiastically whenever I thought I heard a bus coming. Which happened about five times and it wasn't until six o clock (actually NOW) that I realized: it's not gonna happen today. I won't be opening champagne, won't be caressing Loubie leather (and very probably licking the sole) and I won't going to bed with a big smile on my face, but full of worries.
Ok, let's check one more time and take a peak out of the window... (almost want to shout I KNOW YOU ARE OUT THERE!), then will jump in my other pair of "reds". A little bit of sparkle is very much needed!
xxx

Today's shoes are not Christian Loubouting *wheep*wheep*