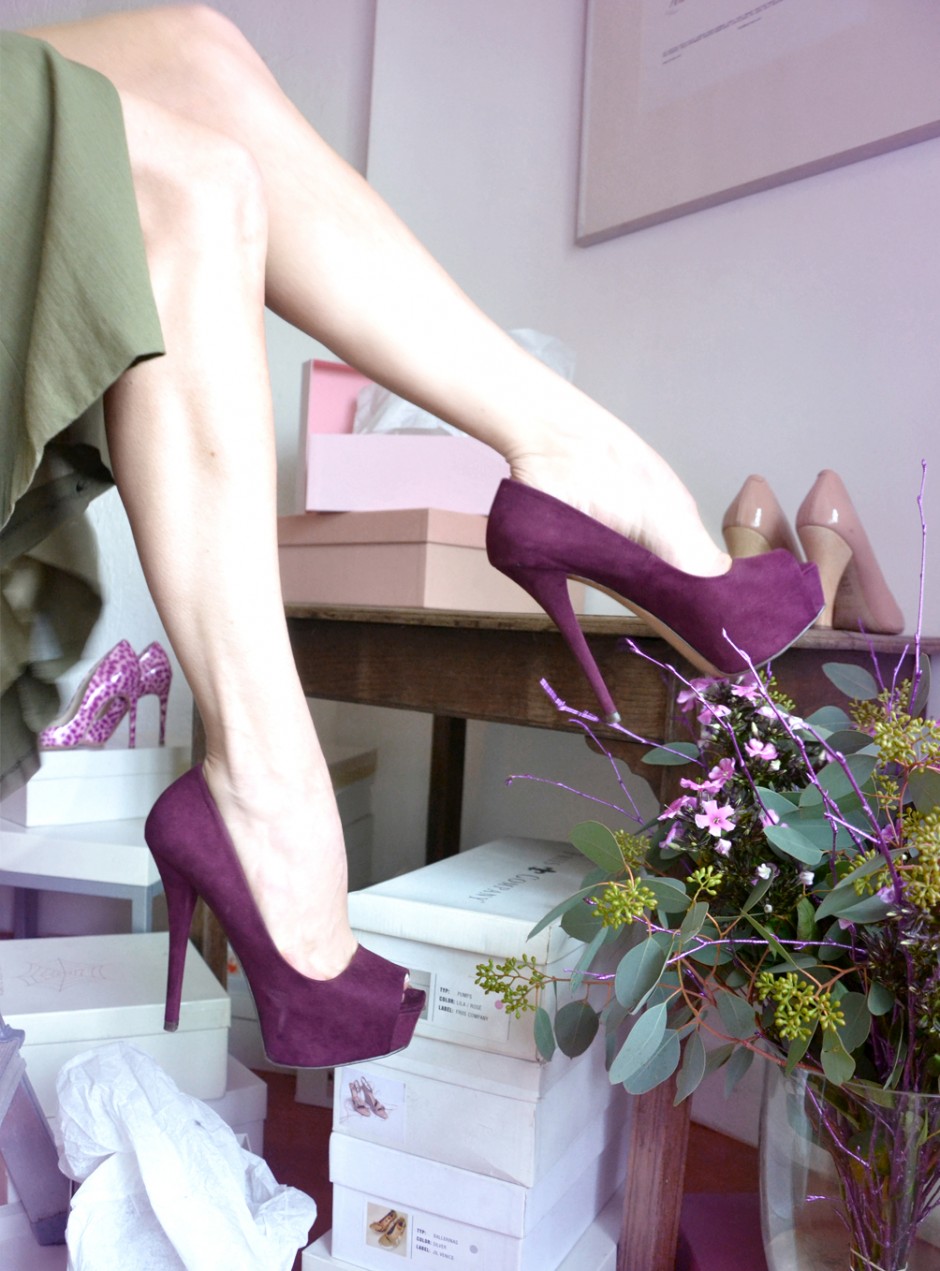 Since it's almost the end of the month (yes, that is a small *sniff* you hear) and with December, the last month of my blogging "career", looming: I actually already felt some loss this morning. I had expected to feel quite neutral (aka Switzerland) while browsing through my remaining heels to shoot, but turns out am quite emotional. You know, just a little Halle-Berry-when-she-received-the-Oscar-ish (and again: god bless my idea to never photograph my face).
So am shuffling the "not yet featured" precious pieces to one corner to get some planning started (not a thing is planned this year without my special "heel-agenda" in mind), and ready for today's "neutral" shoot... but when it appears that either some rainbow vomited over the floor or it's my tears that have made it slippery (I like to be dramatic sometimes), I have to decide differently. Simply can't shoot some cool "nude" when I'm not feeling like it.
So well, purple it is then. Which coincidently is also the color of my favorite chocolate (that I will have to eat tons of afterwards to compensate hysterical status). If I can't be Switzerland, "Milka" will do. Purple is the new neutral anyway.
xxx
Today's shoes are ZARA