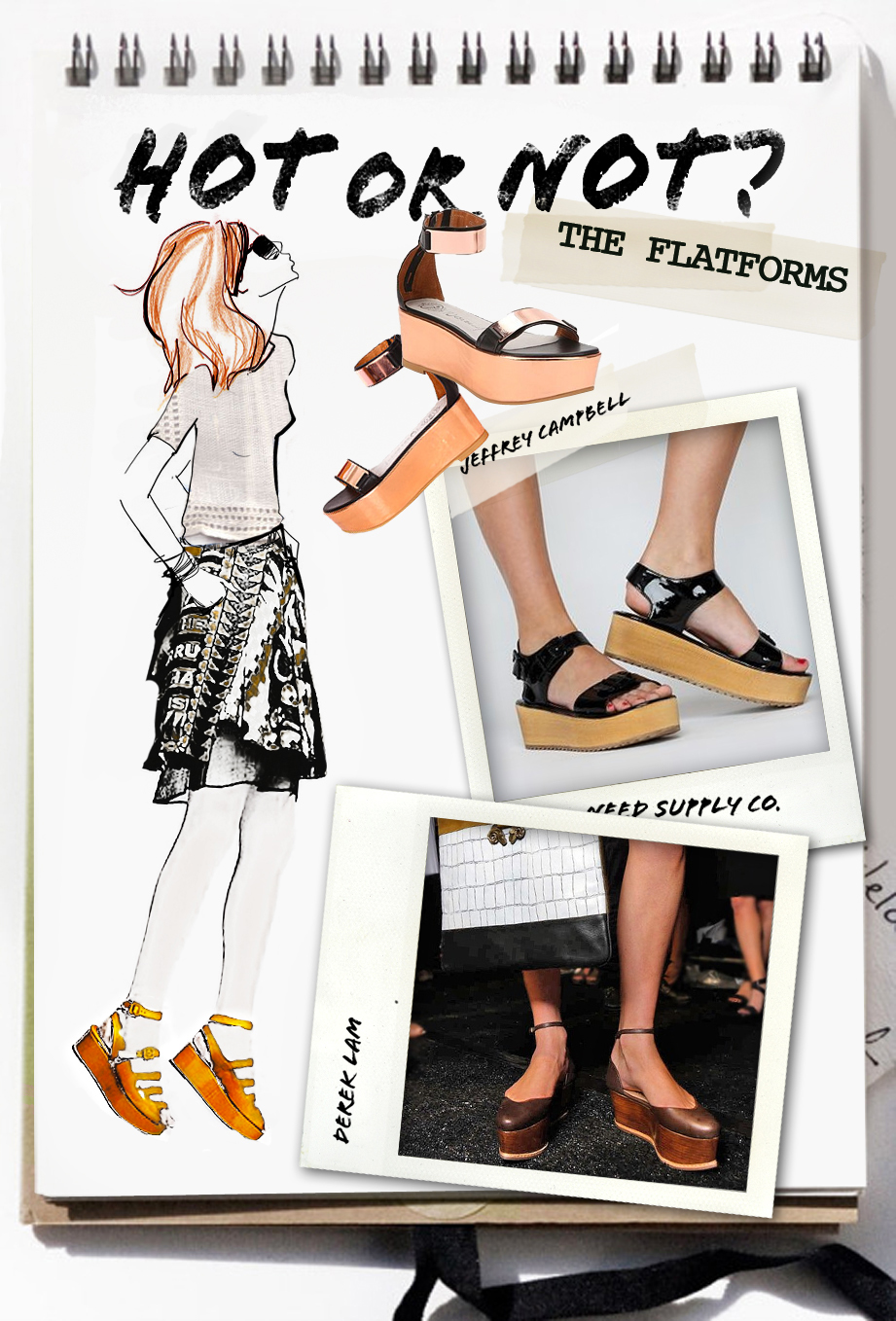 Whenever the fashion gods provide us with new trends my heart starts to dance the Rumba (aka flutters in excitement), and my creditcard starts to quiver (aka fear). Usually ready to follow the fashion mantra of every new season with glee, my dancing might come to an abrupt stop this summer. I should probably be glad that after years of squeezing my toes into sky high heels and platforms (to elongate appearance), designers are now blessing us with more comfortable gear. But I have to say ladies: I'm not.
Here comes the "flatform", and with it a look that comes very close to Godzilla after he broke his ancles and attached two pieces of chunky wood to fix them. Surely you'll be able to walk these shoes for hours, but be assured too: it won't look very elegant - at all. So, hmmmmmm. Am very interested in the opinion of my lovely heel-sista's: would you wear them ladies? What do you think.... hot? Or not?
xxx
Today's shoes are Derek Lam, Jeffrey Campbell, Need Supply Co.
P.S.: My creditcard stopped shivering and it's my heart now experiencing a sudden bout of fear: Just had a look at the footwear of Céline for next winter...