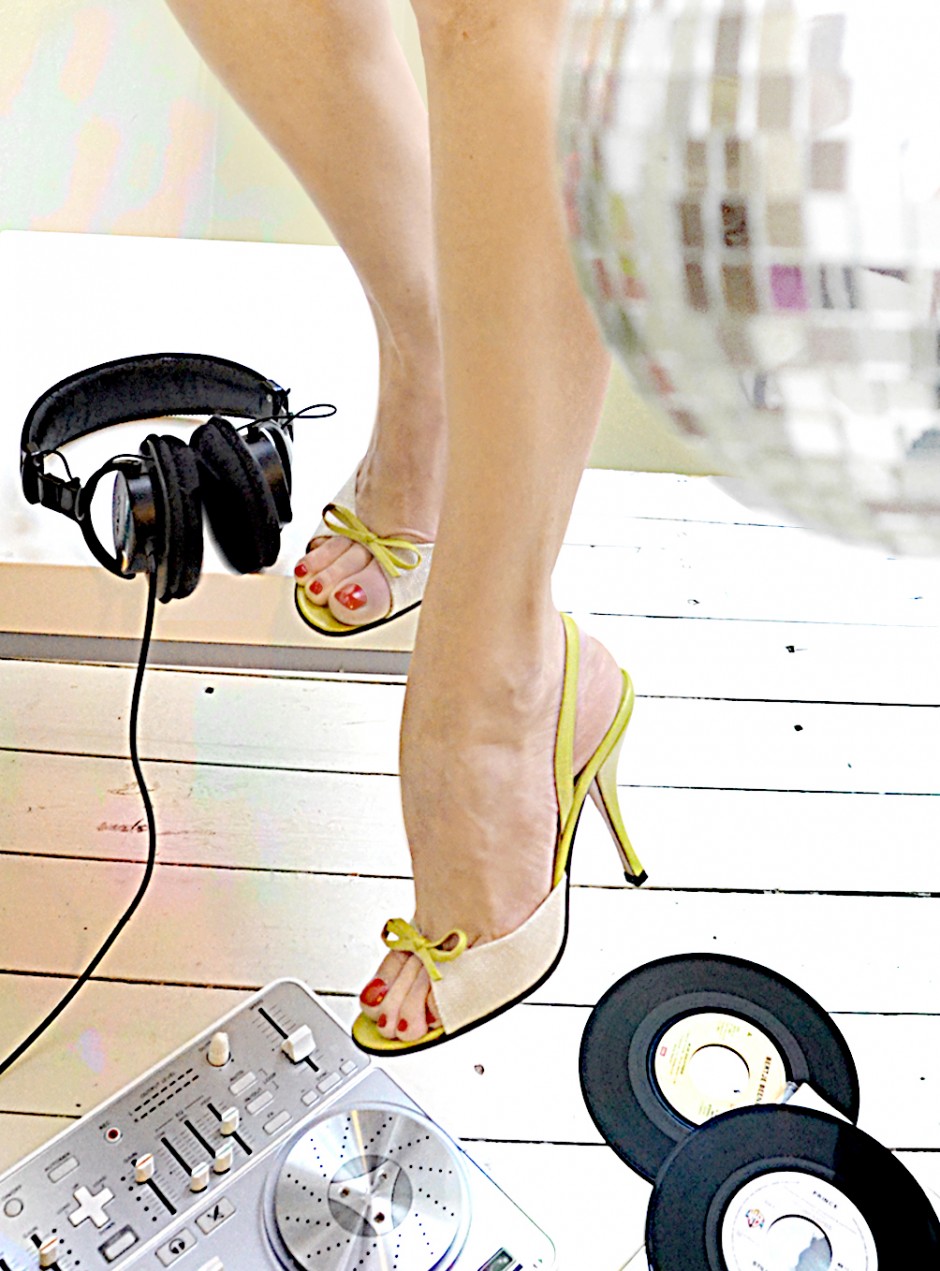 Living with a man who is as crazy about music as I am about shoes has its advantages. Don't have to worry about the latest hip tracks (BF already knows them), hot insider tips ("Oh, Van She's new single? I'm friends with the singer, have the studio version, not released yet, wanna hear?), and I've become used to headphones as an actually pretty fashionable accessory (well, I look like Mickey Mouse wearing them but still....).
Only thing is that there's a constant battle in the house over which collection is taking up the most space (records vs heels).. But with my HIGH HEEL SALE coming up and the collection spread all over the house am pretty sure I win. Until tomorrow that is, when I will put the beauties in boxes and on display for your pleasure. And guess what, BF has made a playlist on Spotify, especially for all you lovely heel-alista's who will be coming tomorrow, and those who care as much about inches as about some cool supporting tunes.
Wohooo: turn the music up ladies and the high heels on: am already dancing!
xxx
Today's heels are Prada
Tomorrow's heel sale will take place from 1-5 at YDU. Come!