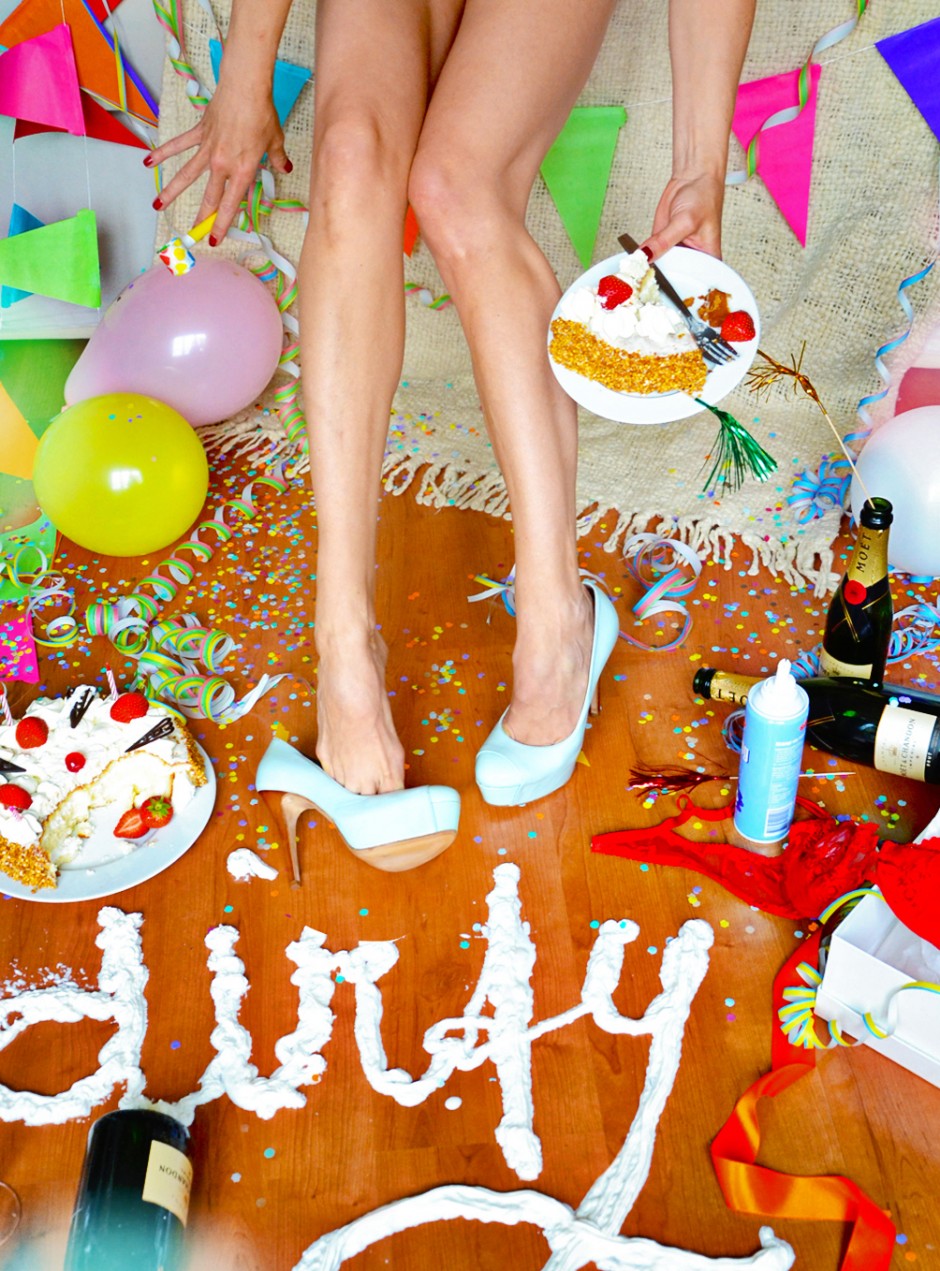 Today is yet another big day for BBFF (bestbitchfriendforever, and "bitch" in my vocabulary is reserved for the best gals - or best shoes- only...). After getting hitched and honeymooning in Morocco, my sweetie might as well get the sky highs out tonight again, celebrating TADAAAA:
30 years of being lovely.
Occupational duties will keep me from attending the event (*sob*sob*), but must pet my darling mentally at least: 30 is a huge thing for every lady so I thought some wisdom (from my humble experience in life - aka, am older bitch) might very well be shared.
Dear Nica!
Never leave the house naked (I mean it!).
Keep your head, your dreams and your heels high by any means and at all times.
Remember that no one can ruin your day without your permission, but if life is giving you lemons
anyway, keep asking politely where the fuck the additional Tequila and salt remains.
Play hard, play fair, play fabulous.
Don't buy the biggest lie on earth: "When I get what I want, I'll be happier". This only counts if the thing you want comes with a red sole.
Believe in yourself no matter what: sometimes the majority only means that all the fools are on the same side. (Plus envy is a fat fake friend to gals with boobs AND brain).
Most importantly though: try to be an adult, but never ever grow up really.
You are one of a kind baby, please do not change for the next 30 years at all.
Keep it nice and dirty tonight. HAPPY BIRTHDAY BABY! Big Love!
xxx
Today's shoes are Fiori Francesi via Daniele Dentici.
Seriously one of the most comfortable party heels I wore in a long long time.