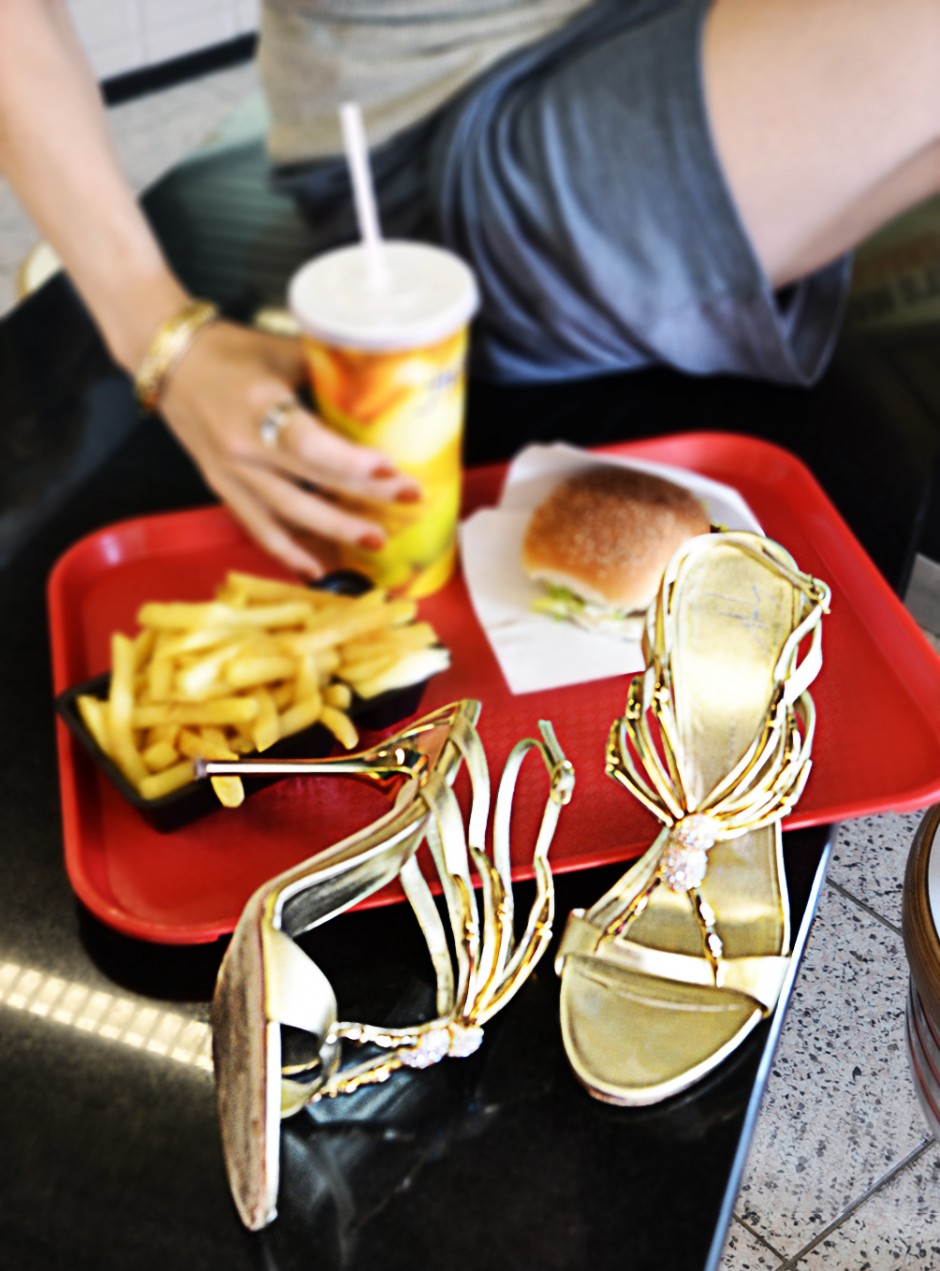 Since I'm back in Amsterdam, the change of scenery couldn't be more surreal. No one waking me up way too early, jumping in my bed sporting a snotty nose, no one calling in the middle of the night to get some hot cocoa. Boyfriend is not the kind of guy that interrupts my day to show me a new picture he doodled just for me (by the way.... should I be disappointed?) or that he can ride a bike without safety wheels.
No neighbours who react to my climbing in trees and taking pictures with "ooooh, that's cute" (excuse me? Was wearing hot pants and glittery wedges, that's FASHION not cute!), no audience that couldn't give a hoot if I wear flats and jeans (something I'd only wear "incognito" here).
Am home and reunited with my heels, but miss my family... dearly.
Their influence is obvious though. Never have ordered a happy meal before, munching fries and sipping a milkshake (tempted to burp afterwards, but this will have to wait until I'm back home). Can't help but smile. Heels and calories... can totally combine two utterly different worlds.
xxx


Today's shoes are Guiseppe Zanotti