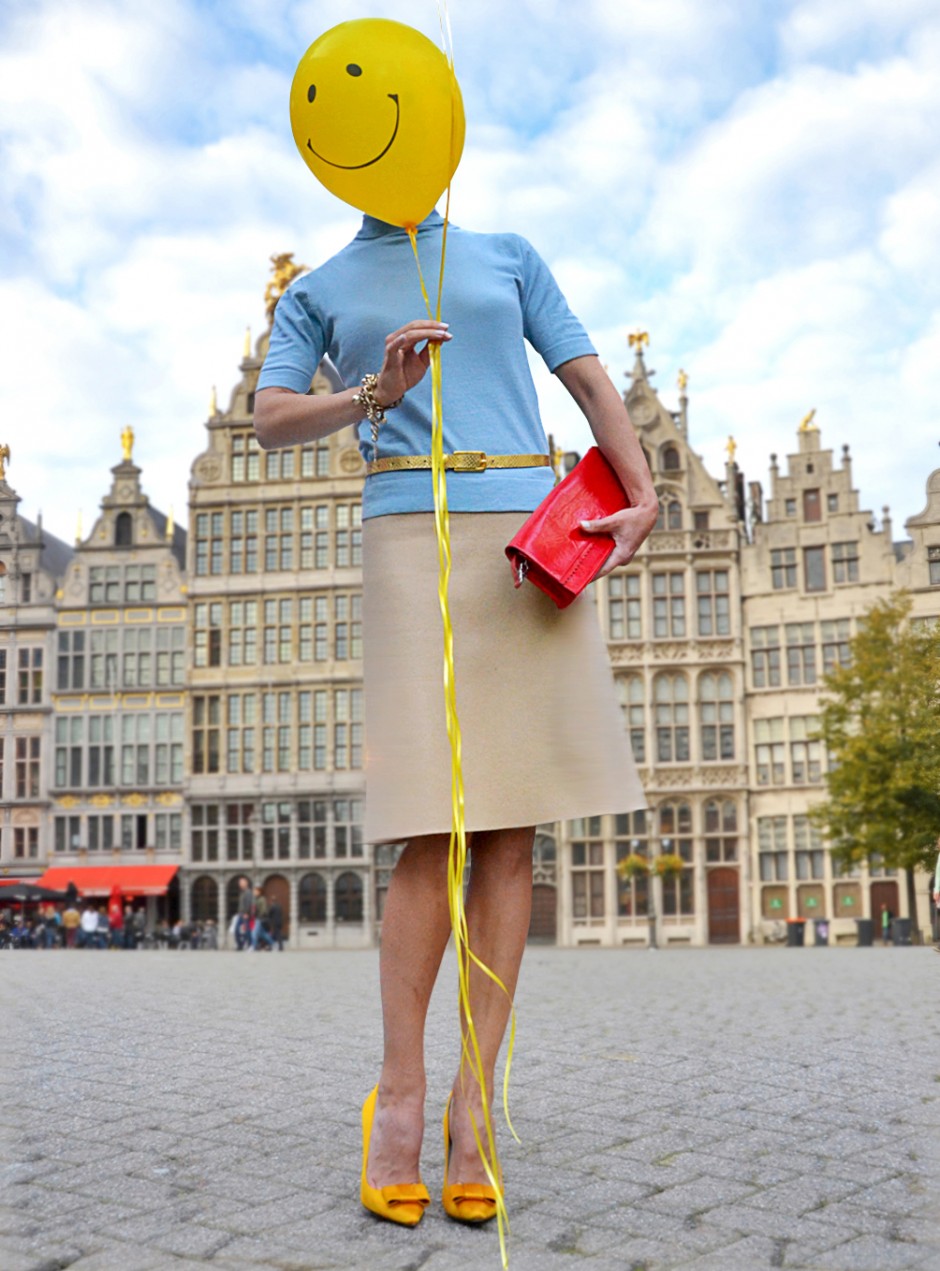 Boyfriend surprised me with a weekend getaway for my birthday and as I didn't know where we were heading, I found myself in the car with 3 pairs of shoes (preparation is everything ladies) and 4 outfit changes, ready to rumble: the streets of Antwerp as it turned out.
It also turned out that brand-new yellow satin heels are not the best match for a city paved entirely with cobblestones, but since I had already rescued the 10 inch Charlotte Olympias (peeking out of my purse all day, guess they needed some fresh air anyway) and left the flats in the car (YES, I was vain), the options were limited. But hey! It was Belgium (Chocolate! Champagne!), and besides the lovely company of BF my new other yellow friends also turned heads.
This all happened before I was surprised with my first Chanel purchase EVER (which did not come in form of a compact powder or a nail polish scored at a mall counter), and also before I found myself - Chanel shopping bag and all, very lady like -leaning into a container to score some Svarovsky crystals from a dumped chandelier. But that's another story for another day. Happy Happy!
Today's shoes are ZARA