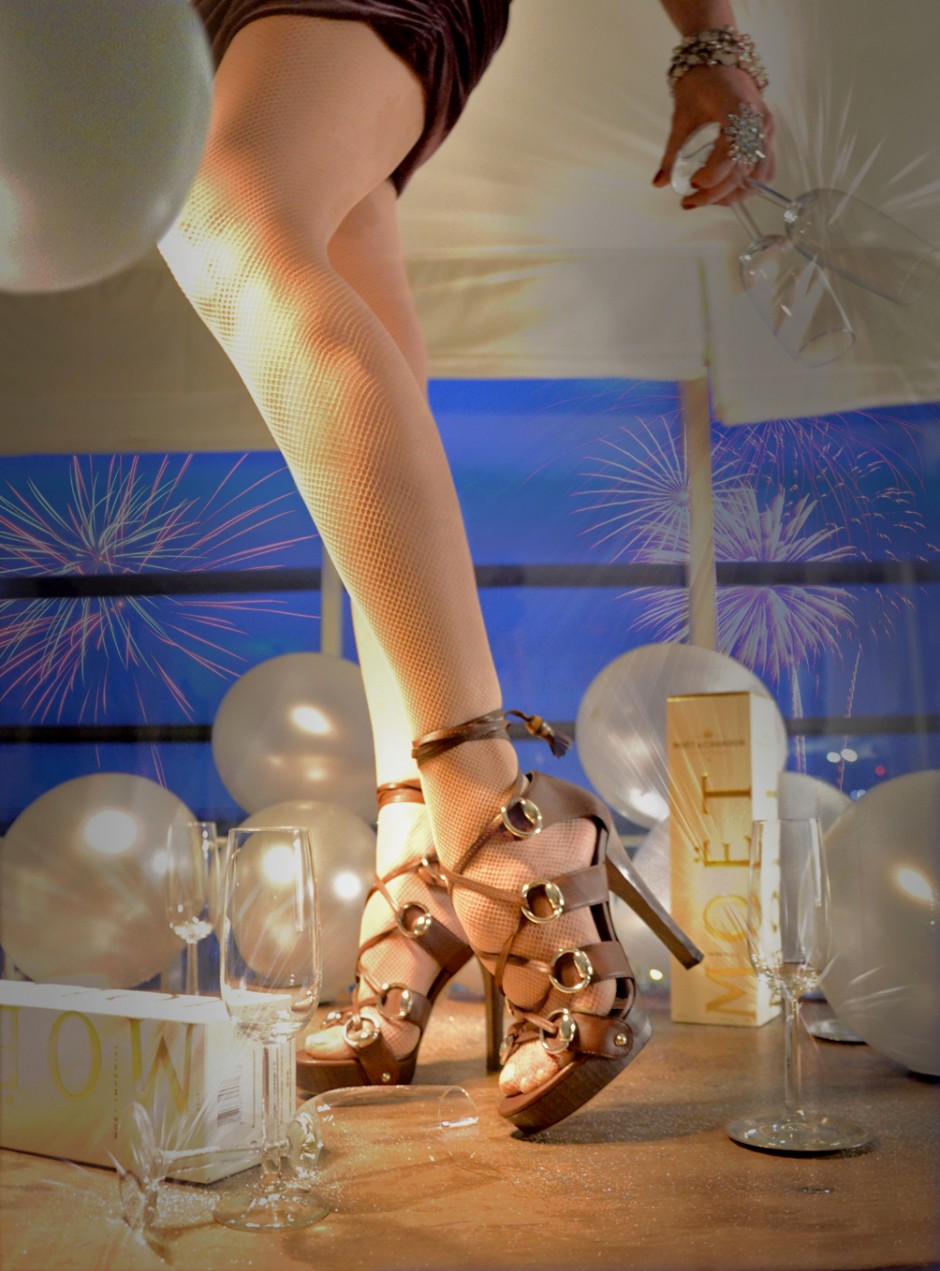 Exactly 366 days ago I danced the night away at "Schöner Mann's" house (confession: in his house-slippers as it's an urban legend to be able to keep on high-heeling for 24 hours straight) to welcome this very year, the year I decided to share my everyday steps with you while running in heels.
And *wow* what a year it has been. Demanding and challenging on one hand (or heel), but also extraordinary, full of surprises and not one dull moment ever, EVER! Not a big fan of New Year's resolutions (except that I will buy that Pilates DVD for real, and practise it as well...), I can only say: what ever you fancy doing for the next 365 days: Just do it! Try harder and better and never - I mean NEVER (!) give up. Don't add drama to your life, add it to your outfit, and if you can, some inches to your feet as well. Believe me, the world looks better from above.
When the fireworks will burst at midnight, I'll be celebrating at Schöner Mann's casa again (never change a good thing or a fitting pair of Loubies) and sincerely hope that you all celebrate the beginning of 2013 with a happy ending of 2012 as well. Promise me to dance the soles off your High Heels too, will you?
Have a fantastic New Year!
xxx
Today' shoes are Gucci