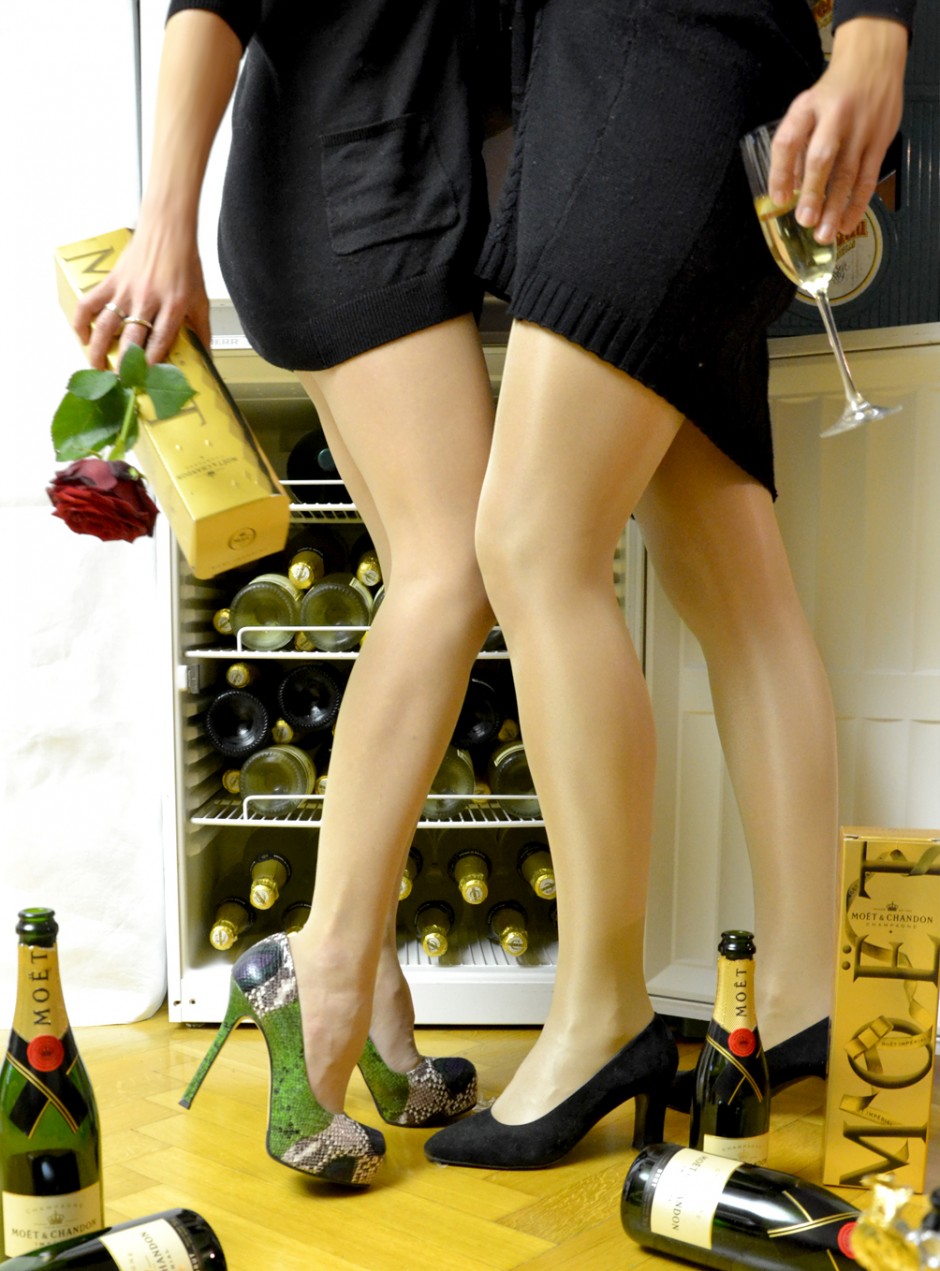 Fog is hanging in big misty clouds and everybody is asleep. Everybody? No. One house is lit with tons of candles and you can hear people singing inside:
Happy Birthday to youuuuuuuuuuu,
I know you don't speak shoe,
don't fuss around like I do:
one of the million reasons I love youuuuuuuuuuuuu!
OK, that would be me singing, but with my sister's big day finally here (welcome to the Forty and Fabulous club!) and her having had a fridge full of bubbly installed in the living room (fantastic concept!) you can imagine coming up with some Pulitzer-worthy that rhymes is a bit of a long slur... eh, shot. We've been celebrating for three days now and am just incredibly happy to still be able to stand in my (incredible) high heels and to have gotten my lovely sis out of her average Birkenstock's (will mark today red in agenda) and straight into her Bruno Magli's. B-day-licious and am so proud of her! Very good reason to pop open another bottle of bubbly. (Don't worry, am not going to sing again).
Happy Birthday my sweet! Love you to bits!
xxx
Today's shoes are Gianni Marra
Like them? GET THEM!