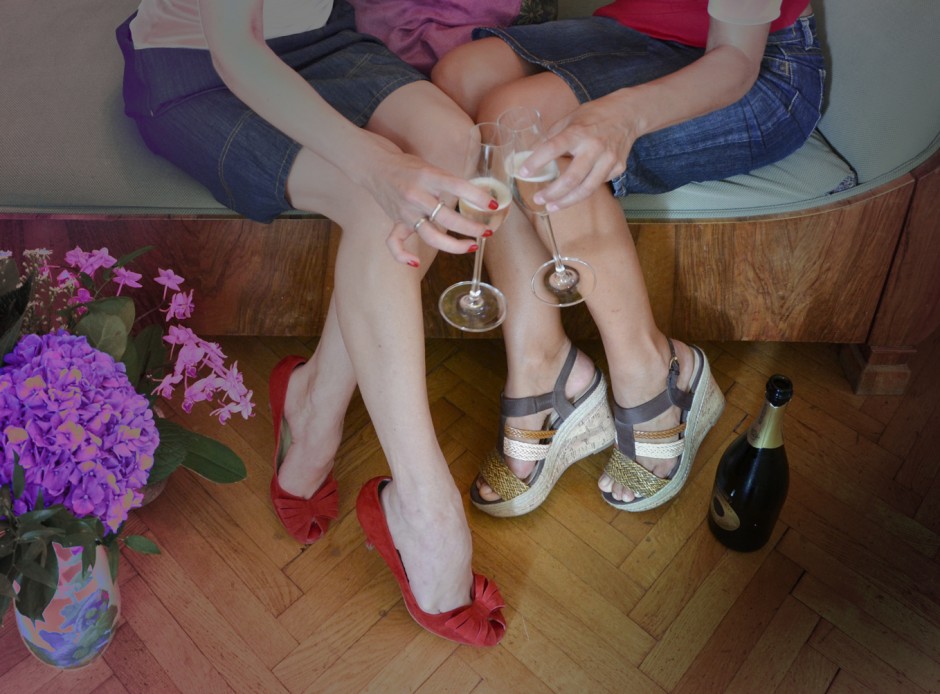 Grew up super close to my 3 cousins, especially the eldest who lived with us during her studies. I very much believe that BB (beautiful Birgit) is responsible for my passion for fashion and styling: exploring (and secretly sneaking into) her wardrobe was my guilty pleasure, as was it to watch her and her sisters transform every weekend from natural beauties into Kim Wilde-kissed-by-Ziggy Stardust / exploded disco ball. Well, it was the eighties, and heavy make up and a perm were super chic.
BB's lifestyle seemed so cool: going out until the morning (headache and aspirin the following day), guys queuing up to pick her up in fancy cars and am sure they all wanted to marry her. Yes, for me it was very clear: when I grew up I wanted to be just like her.
30 years later and celebrating her 50th birthday, BB is still some hot piece in heels (still love to sneak into her closet and wear her extraordinary stuff), and if that's what I may become in ten years time, I only can say: bring it on babe! Happy Birthday Role Model!
Oh! Only one thing I have always ALWAYS regretted: Why, just why do you have to have a shoe size 42? Just imagine...
xxx

Today's shoes are Peter Kaiser / Liebeskind
Today's photo was taken by BB's daughter, the lovely Nora Blaschke. I'm wearing her shoes instead. Hehe.