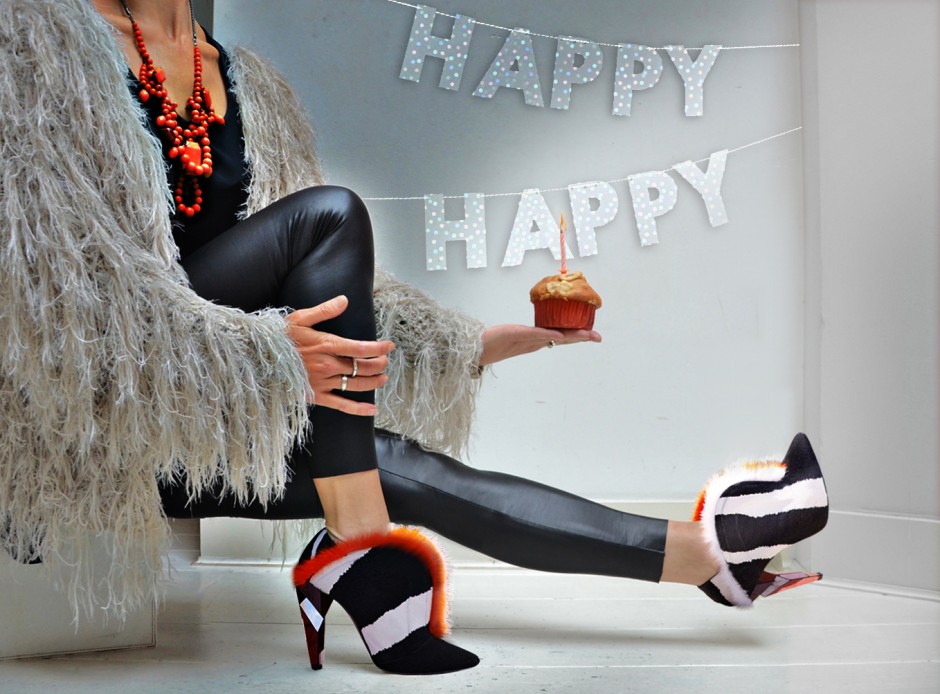 Once a year that day comes around, highly anticipated until you hit 29, after that swept under the carpet and glimpsed at warily, mixed feelings and all. The Birthday. Since I never really grew up and numbers only matter to me when it comes to Sunday's Lotto Draw, I will celebrate getting older no matter what though.
Nothing big you know, Gianni will come out of the closet (aka Versace aka my dress), Coco is a staple on the guestlist (in form of Chanel make-up), BF will bring over Guns and Roses (or maybe Metallica - depends on which T-shirt mood he's in), and am pretty sure at least one of my girlfriends will sneak in Mr. YSL (in form of a clutch).
Well then, I guess it's not pretentious at all to make a wish for my special day, hoping that Karl somehow may show up as well. In form of the hottest booties out there this fall. Hello? One person with white hair at my party is pretty much enough.
xxx
Today's shoes are Fendi