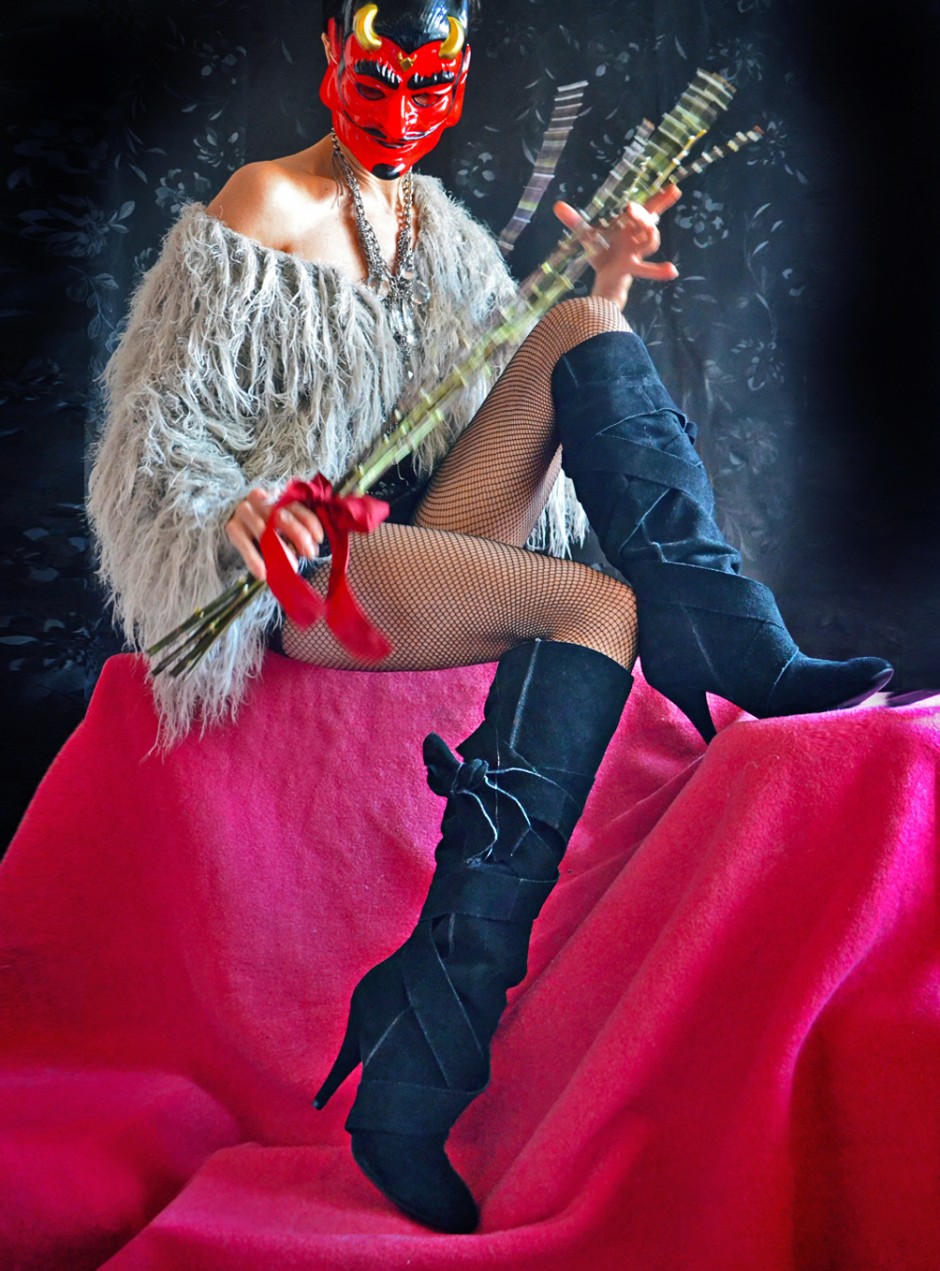 It's almost time for Sinterklaas, and you've probably all pimped your shoes in anticipation (no need to be ashamed of stuffing a Prada stiletto with a carrot at a grown up age, secretly wishing they will miraculously double over night...).
In Austria we celebrate Krampus on December 5th: a beast-like creature coming from the darks of the Alps. Local men will dress up in goat and sheep skins (think half Isabel Marant and half Neanderthal man), wearing elaborate hand-carved masks, coming to get whoever misbehaved during the year. (Side note: wearing Croqs definitely counts as misbehaviour!).
Wayward gals caught by Krampus are spanked, whipped and even shackled to be spirited away in either a basket or barrel. It's also said that particularly the naughty land in Krampus' lair.
Hell yeah! The perfect excuse to be extra bitchy and a tease for once, sporting that skirt a tad too short, and heels just that bit too high, pretending not to be able to run fast enough. Why weasel your way into Mr. Klaas's good graces, when you can have so much more fun with Krampus? Good girls go to heaven, bad girls go everywhere. Just make sure you sport the right foot gear!

xxx
Today's shoes are Atelier via Shoetation
Get them here!