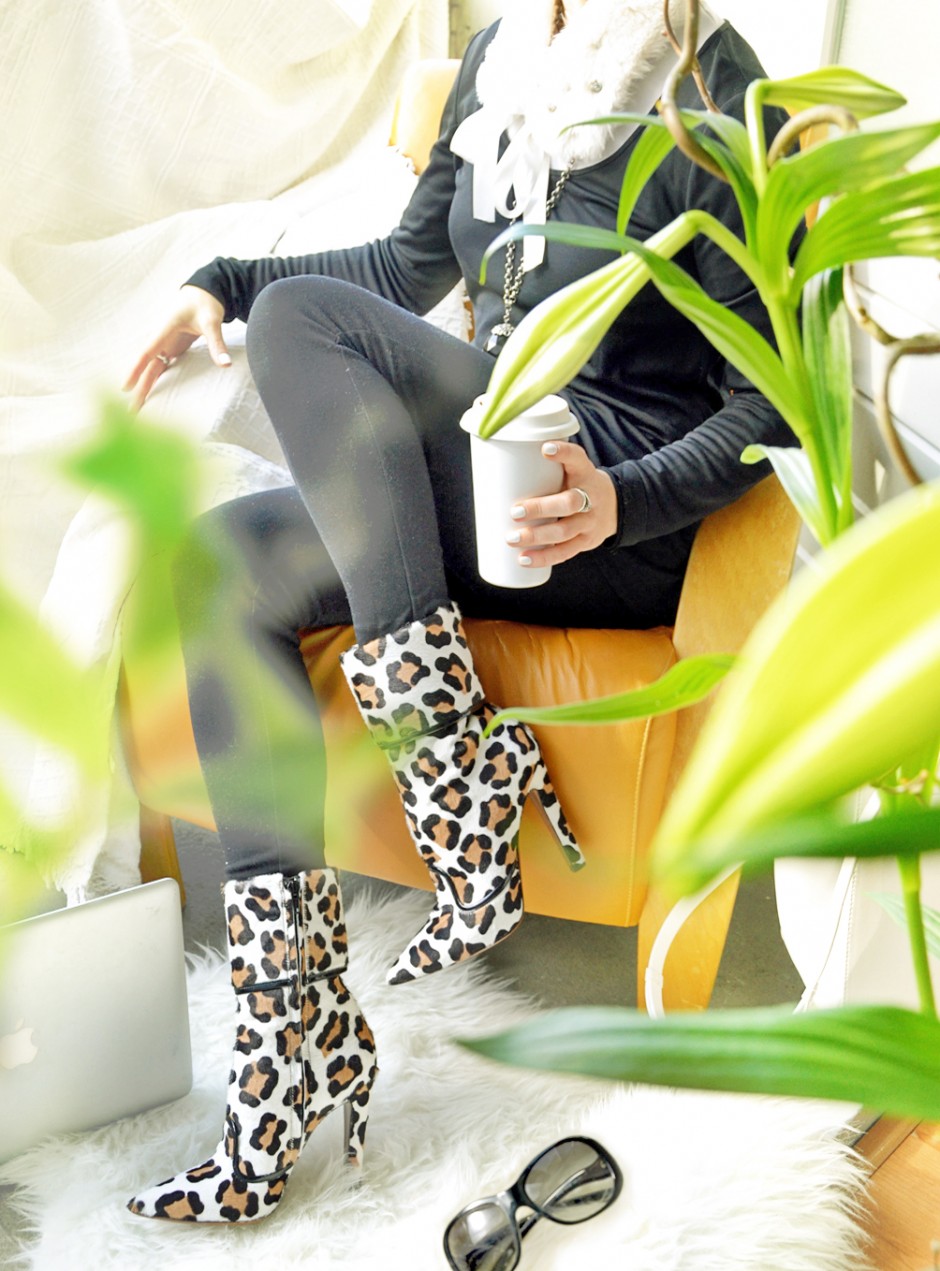 Long before I moved to the Netherlands and only walked my high heels on Amsterdam's cobble stones as a tourist, I always thought the Dutch were freaking crazy to sit outside whenever there was just the smallest ray of sun. Armed with gloves and cuddled in thick down- gear they would even do so in winter (aka freezing, aka am getting rigid knees and frostbites just thinking about it).
But obviously when you have lived in a country where the weather is more bipolar than all the characters in "Silver Linings Playbook" combined, you come to understand. Take this morning: -10 degrees, snowstorm and I'm tempted to wear three pairs of socks and rubber boots to meeting. The Dutch girl on the scooter next to me is wearing ballerinas. Lunch time: 0 degrees, awful wind. Decide am in utter need of snow gear and score leopard booties at Ab Donkers in the PC Hooftstraat. Two rays of sun! I spot two cabriolets. Roof wide open. 20 minutes later, 3 degrees warmer and sunny (for 15 minutes): Halleluja that's practically summer! Now if you'll just excuse me, can't take any calls or emails at the moment: have gone tanning.
Turns out I'm more Dutch than I thought. No silver linings. Really.
xxx
Like them? Get them!