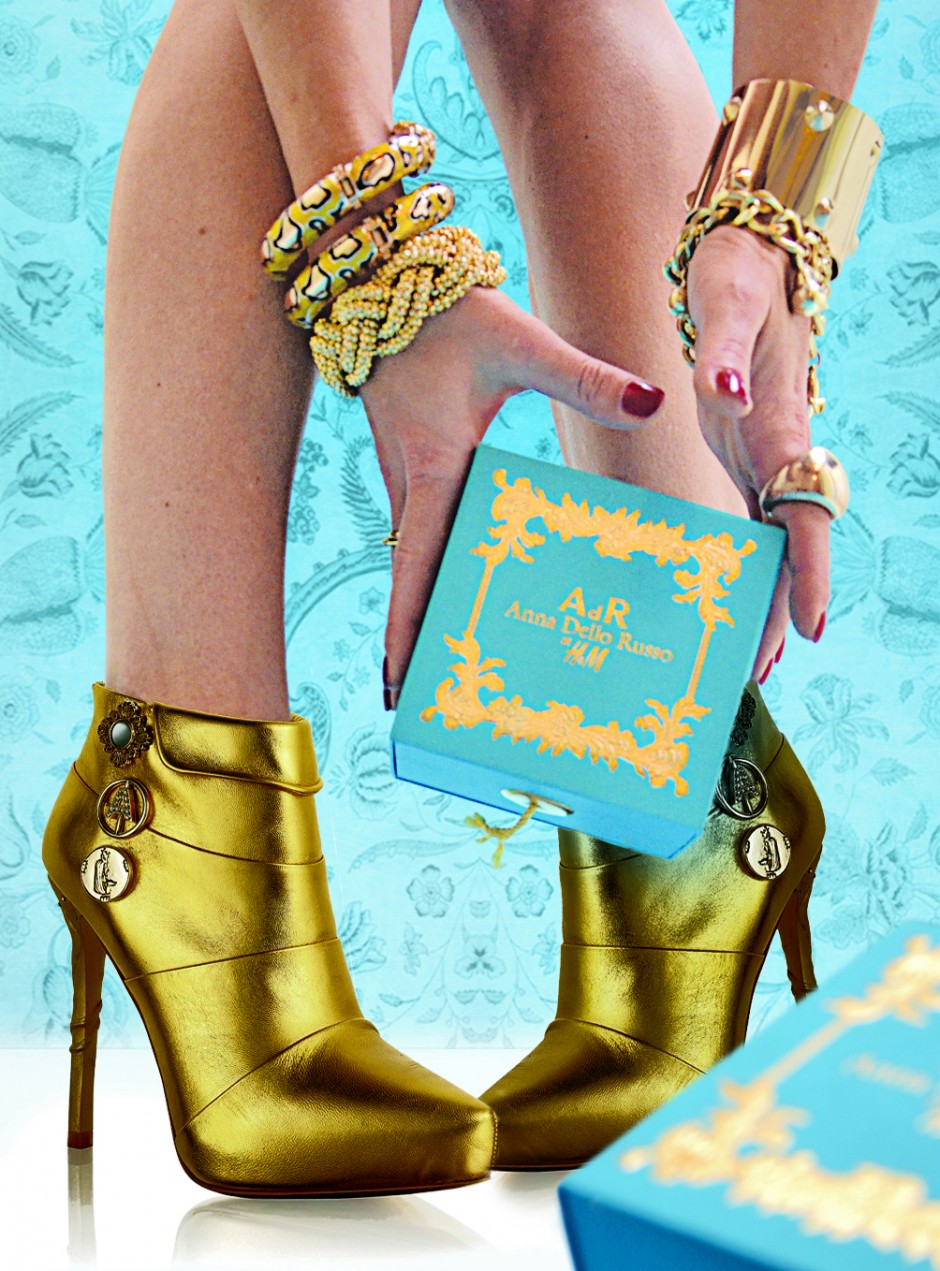 Another flamboyant icon has teamed up with H&M to give us a taste of international fashion flair (and in this particular case a lot of glamour) for a high street price: Anna dello Russo. Compared to whom I look like some Winnie the Pooh in heel-terms: she's the one storing her (over 4000 pair) heel collection in one apartment, and her designer outfits (wears nothing but.... ) in another (I can only hope they're not 200 m2 each otherwise I'd simply die from envy). So it's pretty obvious that her collection of accessories would be nothing short of: over the top indeed.
Internationally the whole gold shizzle whizzle sold out within half an hour (I suppose it was some rapper who snapped up all pieces at once), but the Dutch ladies were more suspicious. Overheard a conversation of two (very young) sisters wondering if the clutch was some kind of "cover" for...? (well: your lipstick and keys ladies, nothing more nothing less) and some gay stylists comparing the packaging to Louis XIV's wallpaper (-that's her signature guys, dig it). Sigh. Well, all I'm saying is: I like the booties (and the packaging, and a statement and gold in general): so why not be bold?
Enjoy being that golden girl: when designer Maison Martin Margiela will hit H&M in November we will all be back to (oversized) basics again.
xxx
Today's shoes are Anna dello Russo for H&M