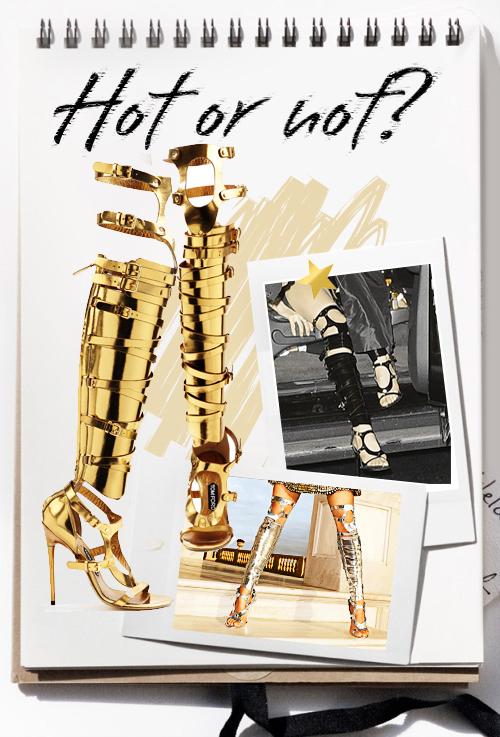 When Anne Hathaway stepped out of her limo on December 10th, she sported two upcoming trends of 2013: a neat pixie and gladiator heels. I won't discuss the haircut as it's not sculpted hair we're talking (note: wearing undergarments to a premiere is generally a good idea) - it's the armour on her legs we need to have a word over.
Totally get that modern Panem et circenses (aka red carpet and cameras) require some kind of "protecting gear", but the last time I saw braces like that I was 14 and they were on my teeth. Jennifer Lopez wore the same kind on the cover of Harper's Bazaar, and of course Russell Crowe in "Gladiator" (Tom Ford, where were you then?) but still can't help it. N.O.T. F.L.A.T.T.E.R.I.N.G. Only positive I can think about, is the extra space to keep cab fare (some of us have to drive taxi not limo), cell phone, keys, lipstick and the stolen leftovers from a really posh buffet in extra provided leather grid space. Clutches nowadays are sooooo small....
Maybe it's not a coincidence that Anne wore them to attend "Les Misérables" (nomen est omen after all) and actually totally get that she didn't put on any underwear. Those heels definitely call for some distraction. A pixie for example.
xxx
Today's shoes are Tom Ford