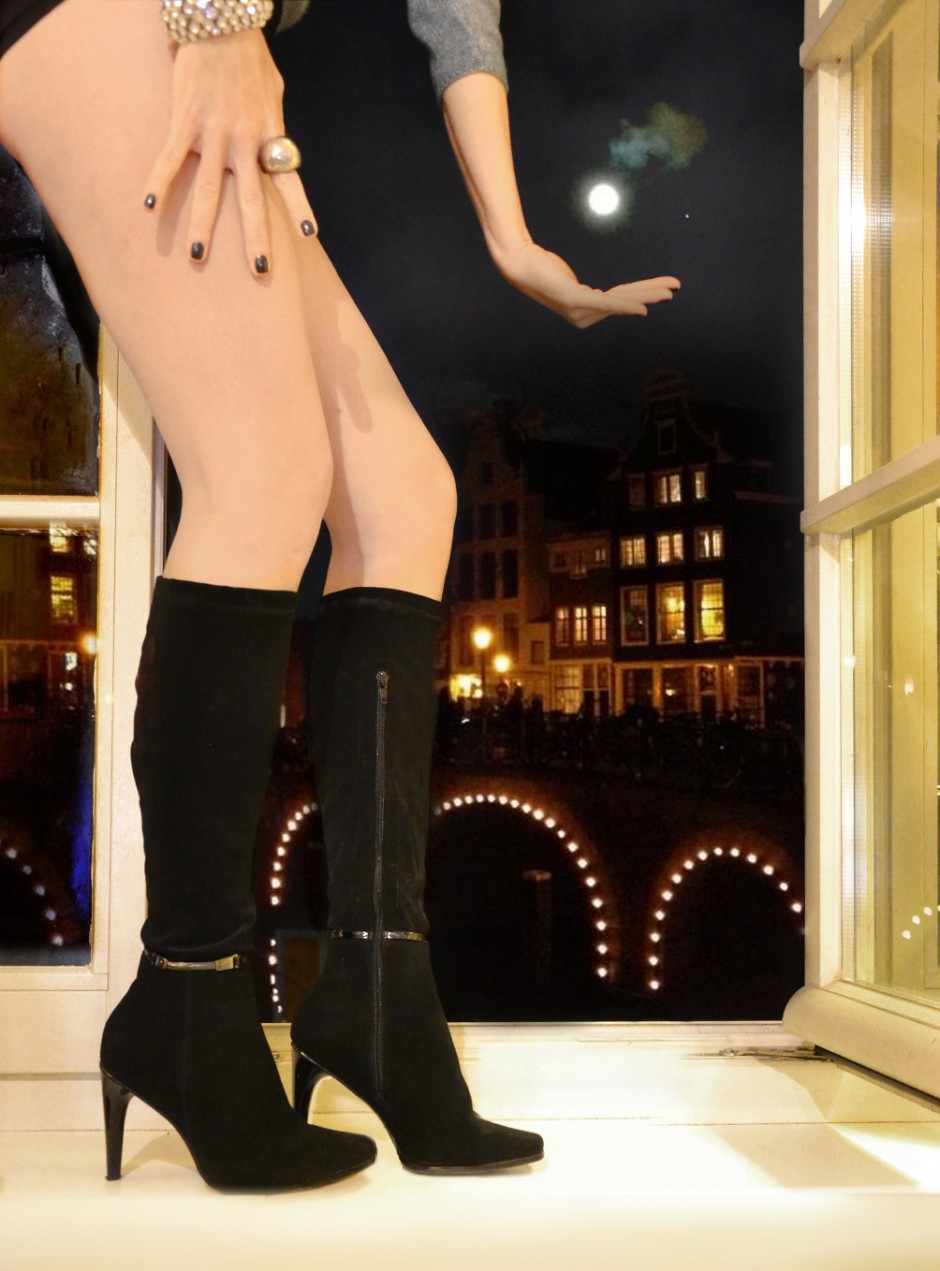 There are a couple of events that cause everybody to post practically the same picture simultaneously (can't help but think how funny it would be if all the gals in the city would buy Louboutins and share at the same time). Yes, of course, they're natural phenomena: rainbows mainly (comment: awesome), extremely heavy bouts of rain (comment: sucks) or, like yesterday: a beautiful full moon over Amsterdam.
Within minutes moon struck pictures from all over the city popped up, and I couldn't get out of my sweatpants (Oops, confession! Seldomly wear couture at home...) and up in the window (comment: brrrrr!) quickly enough to capture the moment too.
Now the only thing I have to deal with is that the whole street probably thinks I'm some suicidal lunatic and people have called 911 to make sure I'm rescued. I wouldn't mind. A picture in some slim-fit white vest (Yohji Yamamoto please!) and some nice guys leading me downstairs in heels would deliver a great post as well.
xxx
Today's shoes are Bruno Magli