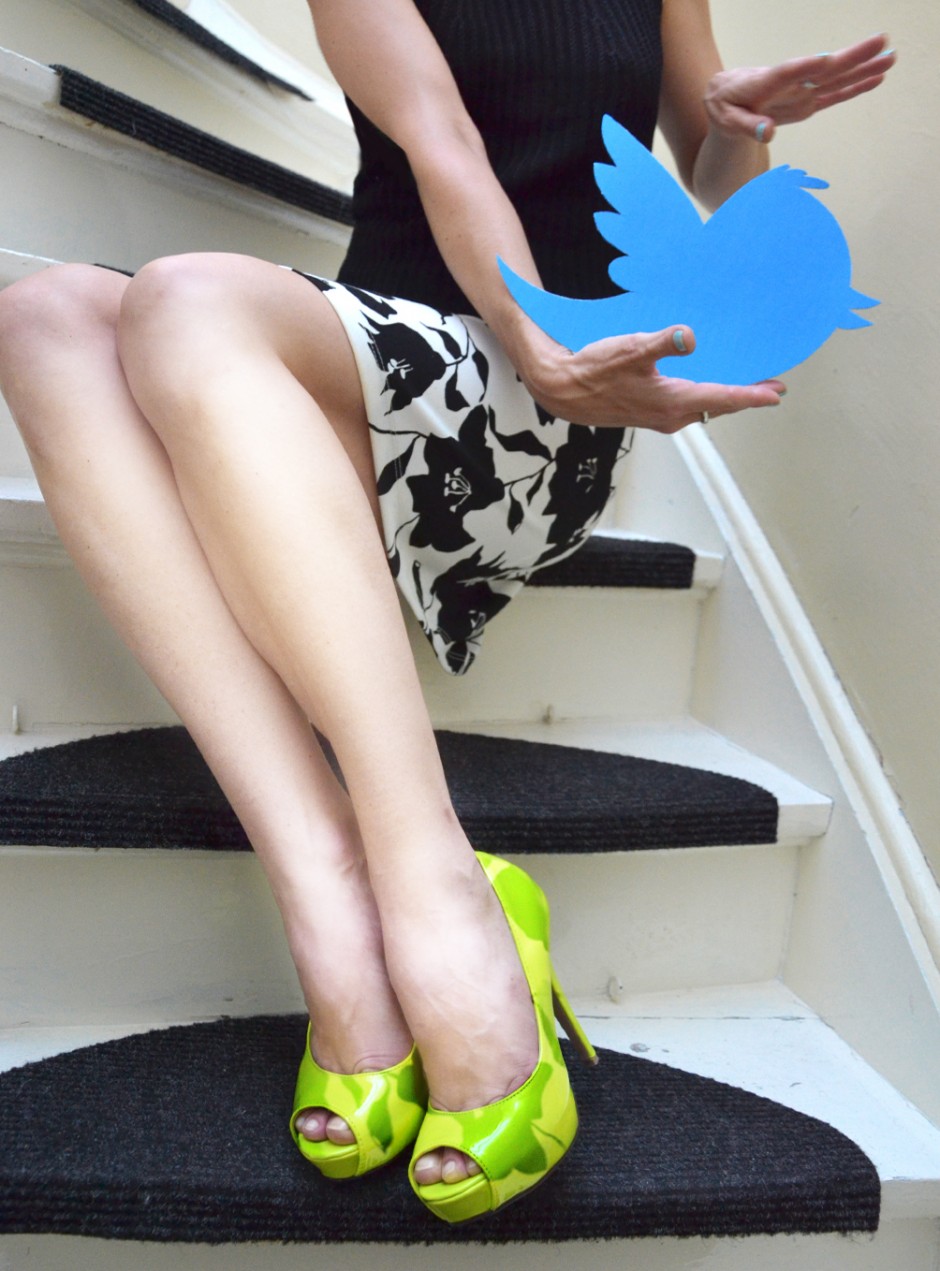 I thought participating in trendy social networking service Twitter would be a piece of cake. Am trendy myself, and as I know how to sport a micro mini, can handle a microwave, and am an ace at using a microphone (karaoke that is), micro blogging just seemed easy. So a year ago I began enthusiastically entertaining my followers with brainy quotes (mainly shoe-gossip as you can imagine).
Enthusiastically that is, until I discovered that whenever I try to squeeze my literary outpourings into 140 characters to enlighten the world wide web, I actually lose (!) a follower.
Am most likely the only tweeting bird in the whole www following more people and having tweeted more times than the number of followers I actually have.
A social network drama! (Don't tell anyone, its rather embarrassing). Wouldn't be surprised if I was the cause when "#NewMediaDisaster" is trending one day.
And let me have a word about my followers. Dear @Haarimport. Are you aware of the fact that I actually never use a brush? Not sure I can add something to your #Wella world. Dear @Mom2moMSweden: am flattered, but maternity fashion? Me??????? And dear @WOWwalkclub: I am walking in High Heels (read fashionable pain not health and wellness).
Help! Free my tweety.
http://twitter.com/glamkittn
xxx


Today's shoes are Lopez