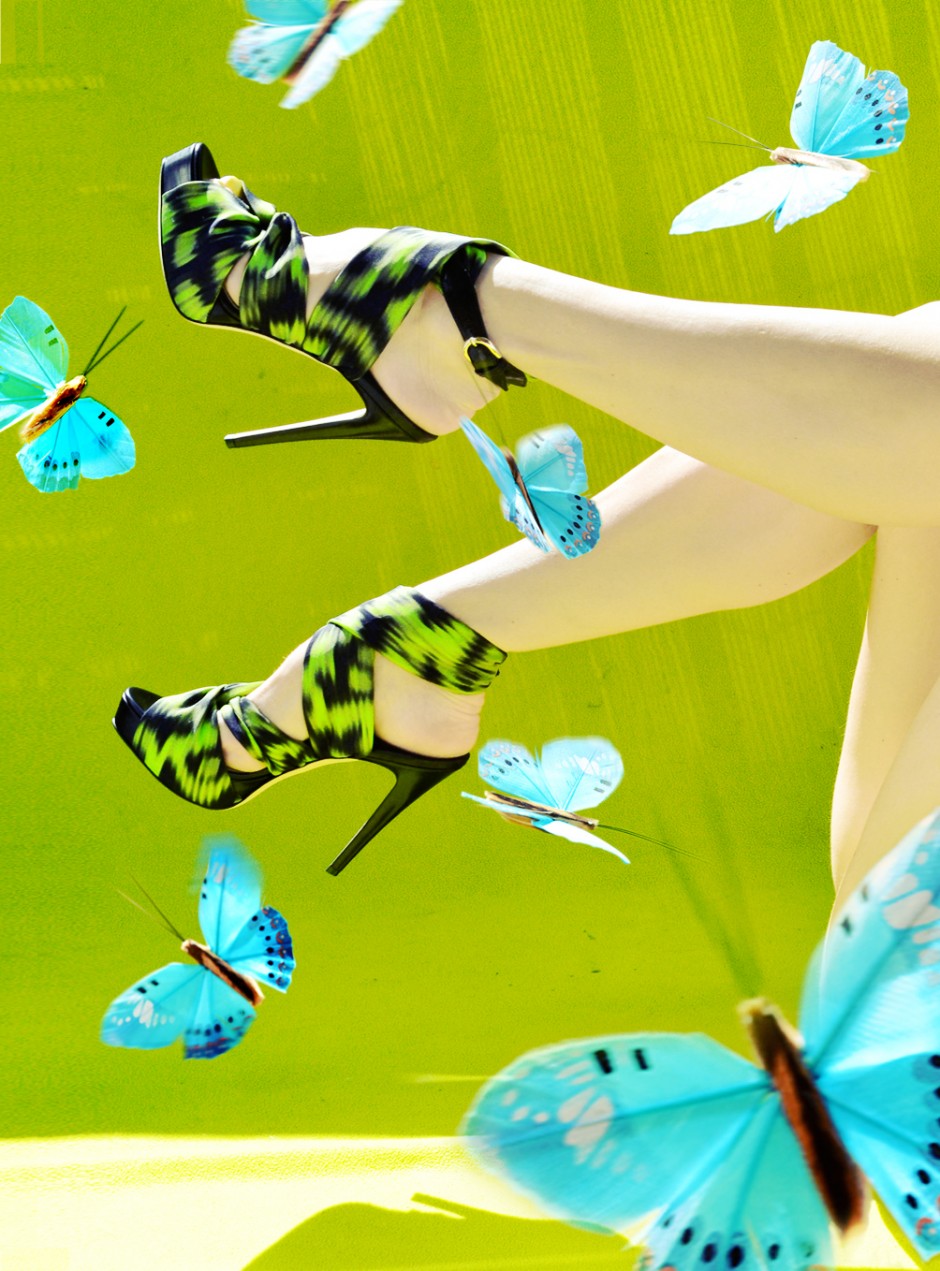 Sensitive and emotional creatures that we ladies are, I believe (no, I know!) that a "first time" will always be something special in a woman's life.
The first kiss, the first Prada bag, the first marriage, etc, etc…..it's all very romantic and special. Guys are different, they just do things and don't fuss as much about it after. Whereas us girls love to cherish that precious moment and talk about it forever.
Am for example running around with a stupid grin on my face all day. Pretty sure you know what I am referring to. Yes, am in love, and even if it's 'only' with my new pair of heels, who cares: am ready to talk about it endlessly and make a big thing out of it: My first pair of Brian Atwood's!
Feel very much carried away (can't stop looking at them and have to touch them constantly) and irrationally moved (I see a red mark in agenda for anniversary coming up).
Am tempted to indulge in the quote: "Love is like a butterfly: It goes where it pleases and it pleases wherever it goes." Except I would have to replace "butterfly" with "High Heel" of course.
Have to go. Need to talk to (shoe) therapist. Might become a repeat offender.
xxx
Today's shoes are Brian Atwood