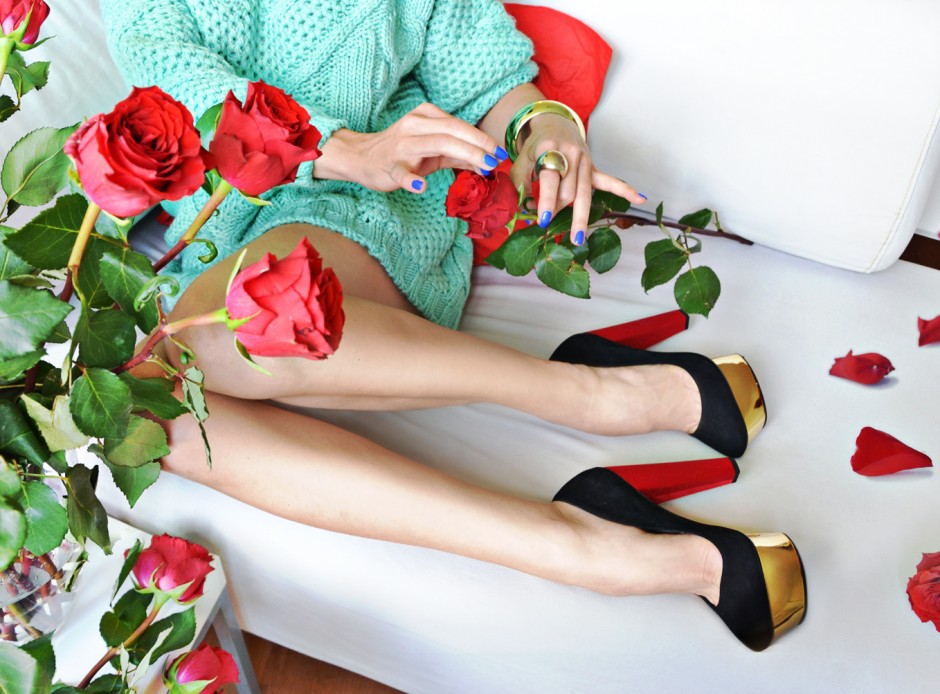 First impressions go a long way, and therefore we ladies all know how important it is to dress appropriately for a first meeting. Not too sexy for the first date (don't forget to shave ladies and leave the granny panties at home...just saying...), neatly for the first job interview (thoroughly weigh the pros and cons of statement accessoires, you don't want your future boss wanting to kick your YSL bag due to jealousy) and heels of course.
But what if you have kind of a blind date with a girl (!) ? Am meeting one of my readers (a first!) and am in denial. It feels like meeting a friend but am also a little nervous: for sure the "safety shaving" will get me nowhere here. What if her heels are higher than mine and I want to kick them due to jealousy? What if she thinks that I'm more "Desperate Housewife" than "Sex and the City"? And what to wear, what to wear anyway?
Still in my cuddly sweats and undecided (OMG, I'm so gonna be late), I think I'll just go for the statement accessories that never fail on a first date: a smile and a red rose in the buttonhole.
xxx
Today's shoes are ZARA