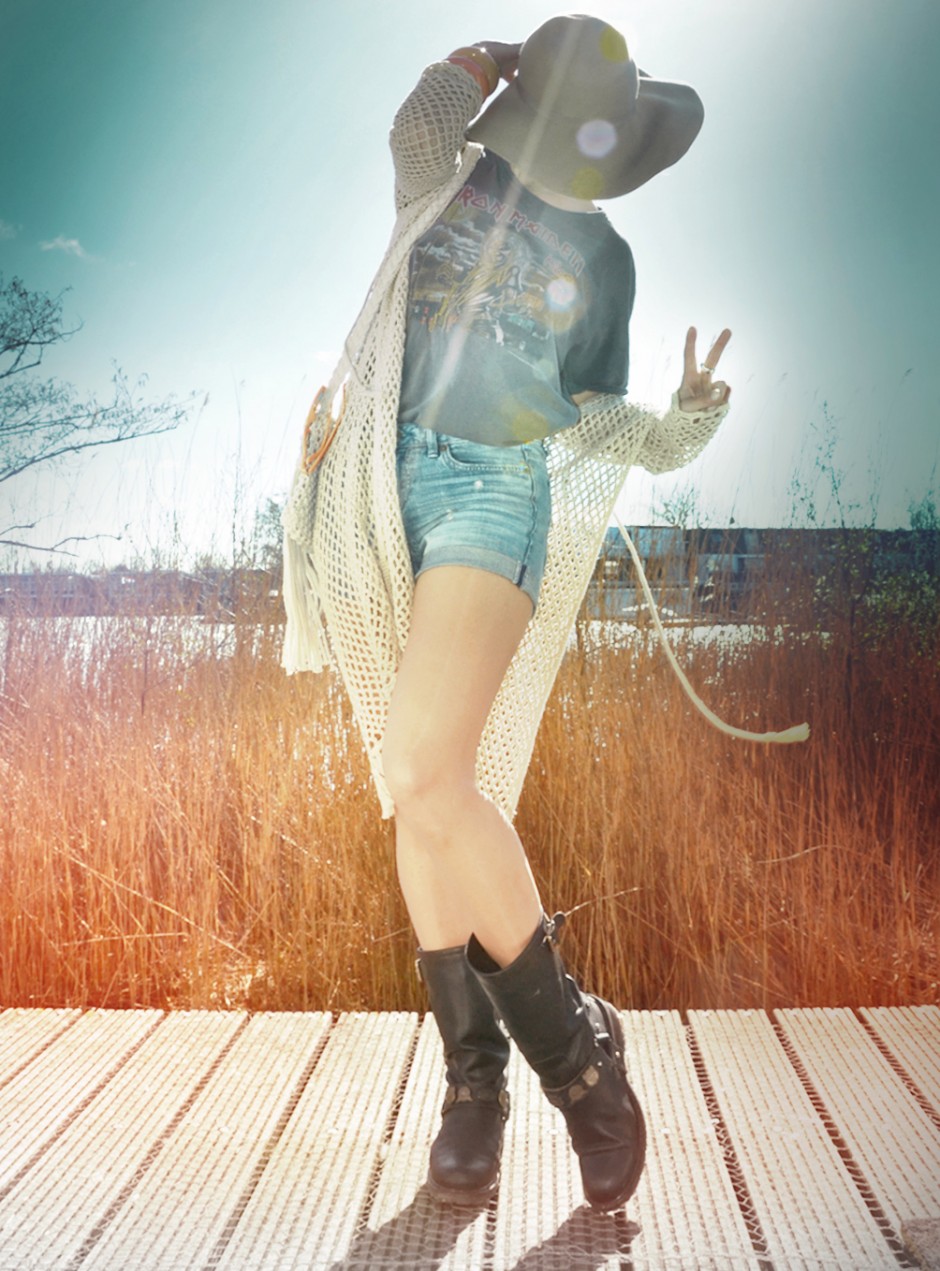 This weekend music will once again turn the desert outside LA into one big stage: the Coachella Festival. And as soon as the first microphone will be switched on, millions of pictures will flood the net documenting the styling and outfits 1000 celebs put on to celebrate... uhm: probably themselves. I can only wonder why and when festivals - of all places -became the IT-source to show off designer ensembles that stylists put together weeks in advance so the girls are sure to look effortlessly cool (but utterly photogenic obviously).
Where are the days when you (once in a while at least) just grabbed an one of your boyfriend's old tees and those hideous boots (which you'd dig out every festival season and wouldn't wear anywhere else) to swing your bootie to the beat instead of a clicking camera? Where are the days that you'd turn with the volume in a hot sweaty mess covered in beer instead of Chanel? And when did it become so popular to look for a photographer near you rather than your favorite band? *sigh*
Of course am completely unaffected by the hype: that's why it only took me an hour to assemble today's outfit, and forever to train the perfect festival pose (yeah: you can look that one up!). So where are all the cameras: am totally festival fever ready. Peace!
xxx
Today's shoes are Dsquared