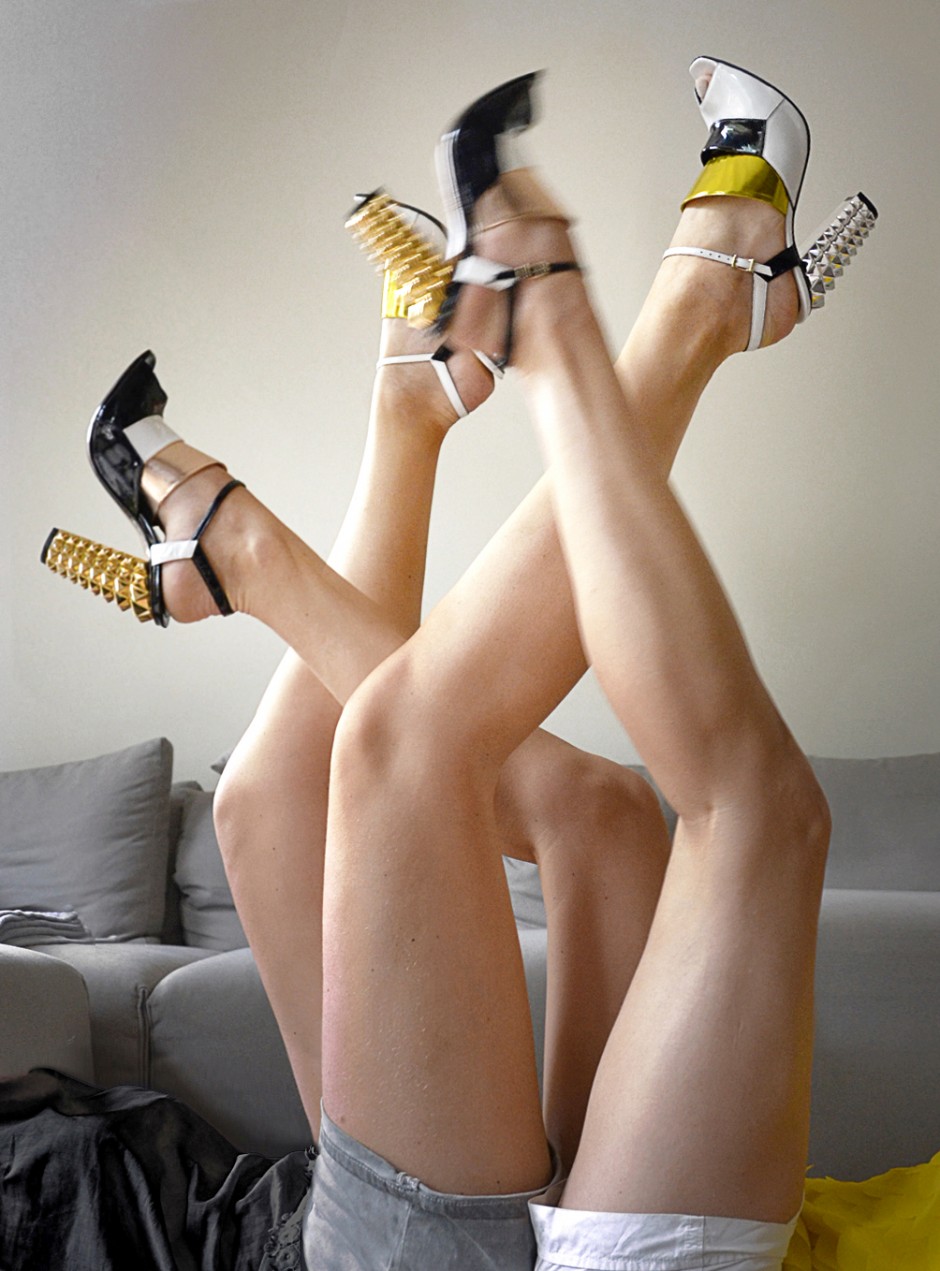 Mademoiselle Marjolijn (MM) and me are totally LLL (label-loving-ladies), so any quick fashion pep talk can easily escalate in an everlasting designer diarrhea. This time our topic (conjugating the whole fashion alphabet without any dot or comma (lot's of exclamation marks though)), was about the hottest - must! have! heel of the season.
We both agreed that it's a) Fendi's architectual soft leather version of something which looks like the opera of Sidney (with shiny studs than *sigh*) and b) that we would never (!) buy them as they would leave as completely broke - aka no money for food anymore, aka not a good idea. (*sigh*sigh*)
Luckily MM is as lovely insane when it comes to high end (and high heel) decisions as I am, so you just take an educated guess what we did. Food is sooooooo 2012 anyway and who needs to eat if you can have Fendi on your feet? Jipieh!
xxx
Today's shoes are Fendi