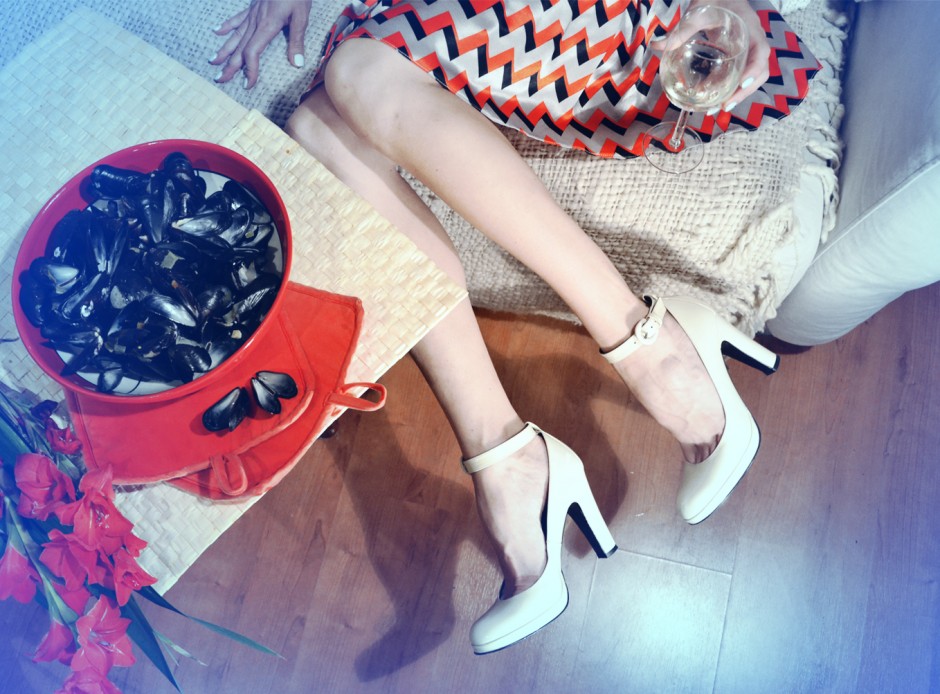 Have spent the past days working almost 24/7 (8 hours of beauty-sleep? Skip the beauty and make it 4 max). Am busy bee and it's all good, but am missing out on all the exciting things going on. Like the really important things. Kate Middleton sporting High-Street fashion? Kristen Stewart cheating on Robert Pattinson? The latest on the TomKat divorce? The opening of the Olympics? Deserve gold-medal in "missing everything here".
Worst of all: my parcel from Net-A -Porter arrived and I only had time to have a sneak-peek: my Brian Atwoods still remain neatly unpacked.
A "Feierabend" is very much needed (aka after work relaxation instead of "work" after work). Boyfriend, mussels and a huge glass of wine should do the trick to relax stressed mind. Ah! Feet on couch (heel-less, I must admit), with mussels having a (late) swim-course in my stomach (they like swimming in alcohol), I feel so much better that I think I might write a few letters. To Kate, Kristen, Katie, and the managing team of the Olympics. Feel I should apologize for having neglected them.
Doze off in 2 seconds over the words: "Dear Mrs. Princess".
xxx
Today's shoes are Zara