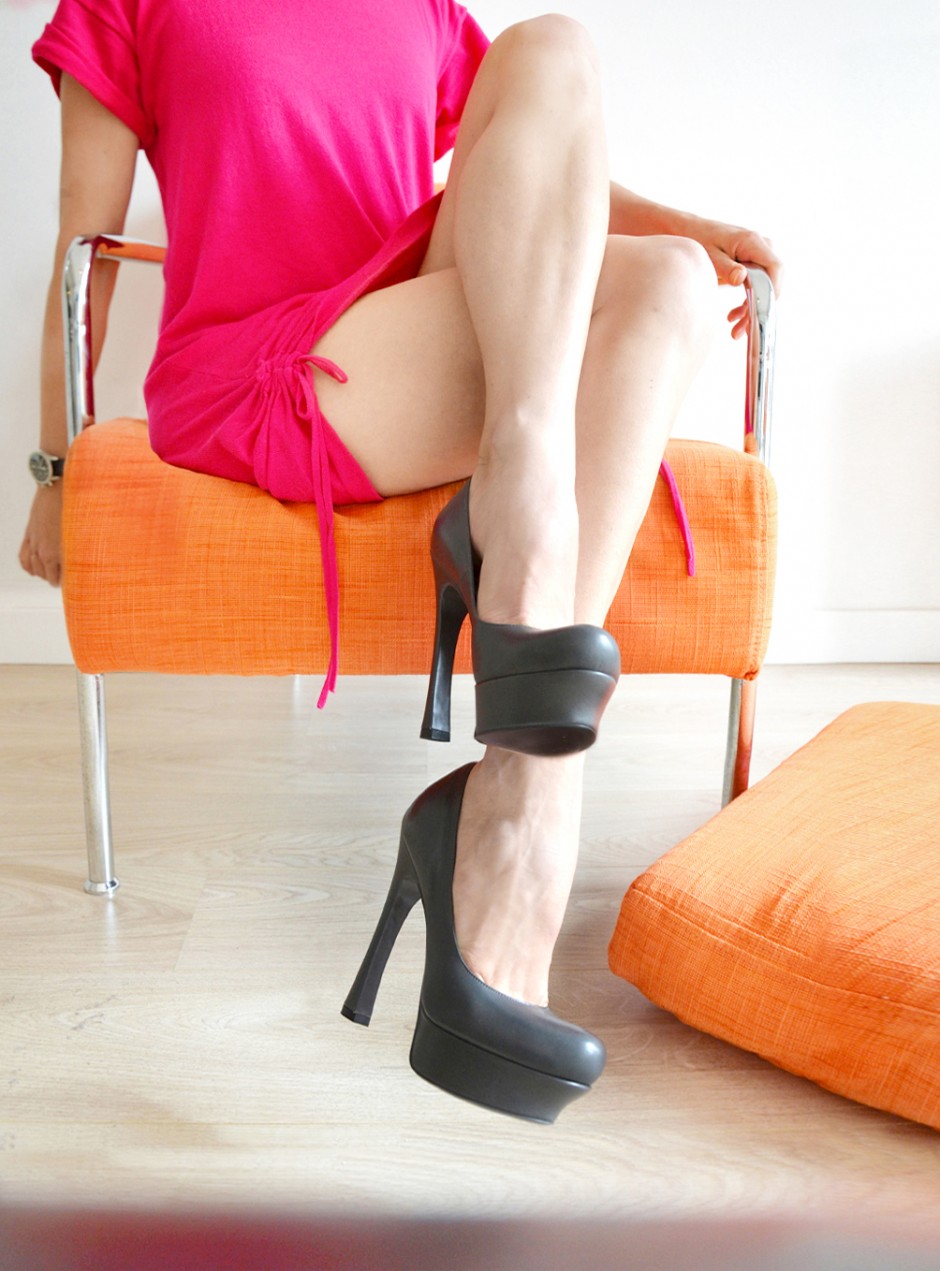 Starting a new blog month is always exciting. I never know what the month will bring (heel donations to the usual address please...) and it also feels so fresh to start from scratch again, with an empty folder - no pictures saved yet... so much space for heel-licious new stories.
Today it feels even more special though. Not only because I am wearing the most beautiful YSL heels (Autumn|Winter collection available at Paul Warmer - I so wanted something really classic and enduring today) but also because it will be my last day posting in the lovely community of Tumblr.
Yep, as you can see my own website is now online: me, the girl with a passion for heels (read charmingly chaotic), will (with a little help from the fabulous Brandbridge team) finally turn professional. Which means nothing else than still stumbling in high heels and writing about it, but moving on to another platform (Am actually a little nervous, can you tell?).
Dear  loverly ladies and followers it's time to change your bookmarks (god knows how that works)....
See you you from now on, on this page!
xxx
Today's shoes are YSL