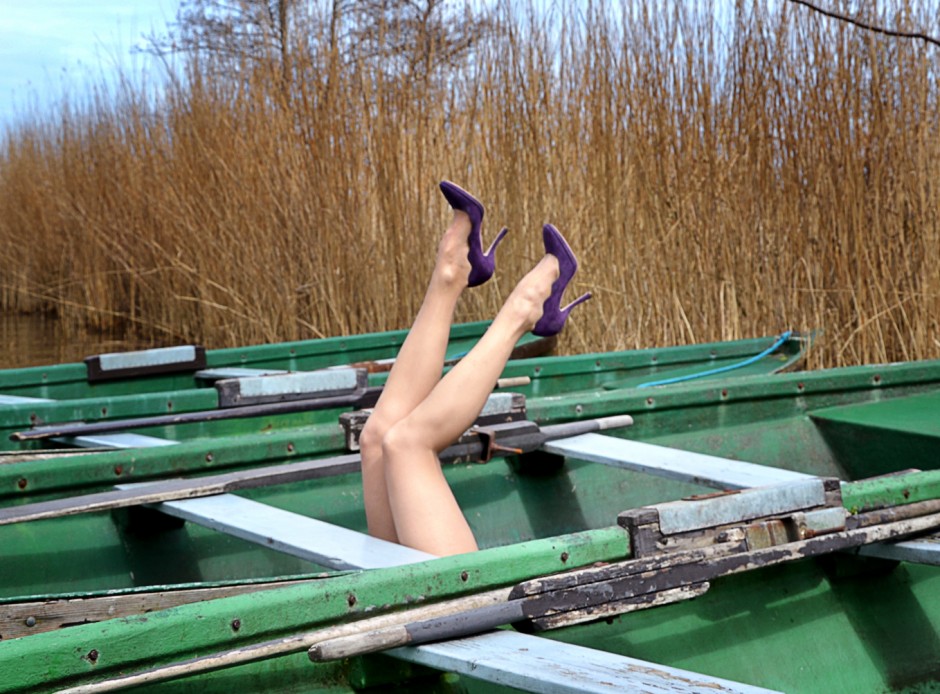 The Dutch totally have a thing with water, whether they like to tease it (sucking it from one place and refilling it at another), tame it (building canals and dams) or refine it (Heineken, Grolsch, Jupiler and another dozen beer brands). So it comes as no surprise that every Dutch soul, conscious (and proud) of his/her heritage knows how to sail, or at least handle a boat with a motor (note: paddleboats are for tourists only).
And despite the fact that you can't really pull off high heels on a boat (what a lost opportunity: they would look fabulous while acting as the figurehead on top of a yacht): I couldn't enjoy a decent boat trip more than anything else. The freedom! The silence! The tranquility! The......whoops: booze! The latter of course you only realize when in safe haven again, having turned from figurehead to drunken sailor (another note: floating on water without any form of processed water (aka alcohol) is sooo not Dutch too) in no time.
Damn. Will have to add another thing to the "Dos and Don'ts list" when playing Dutch next time. Might very well try flats.
xxx
Today's shoes are Prada