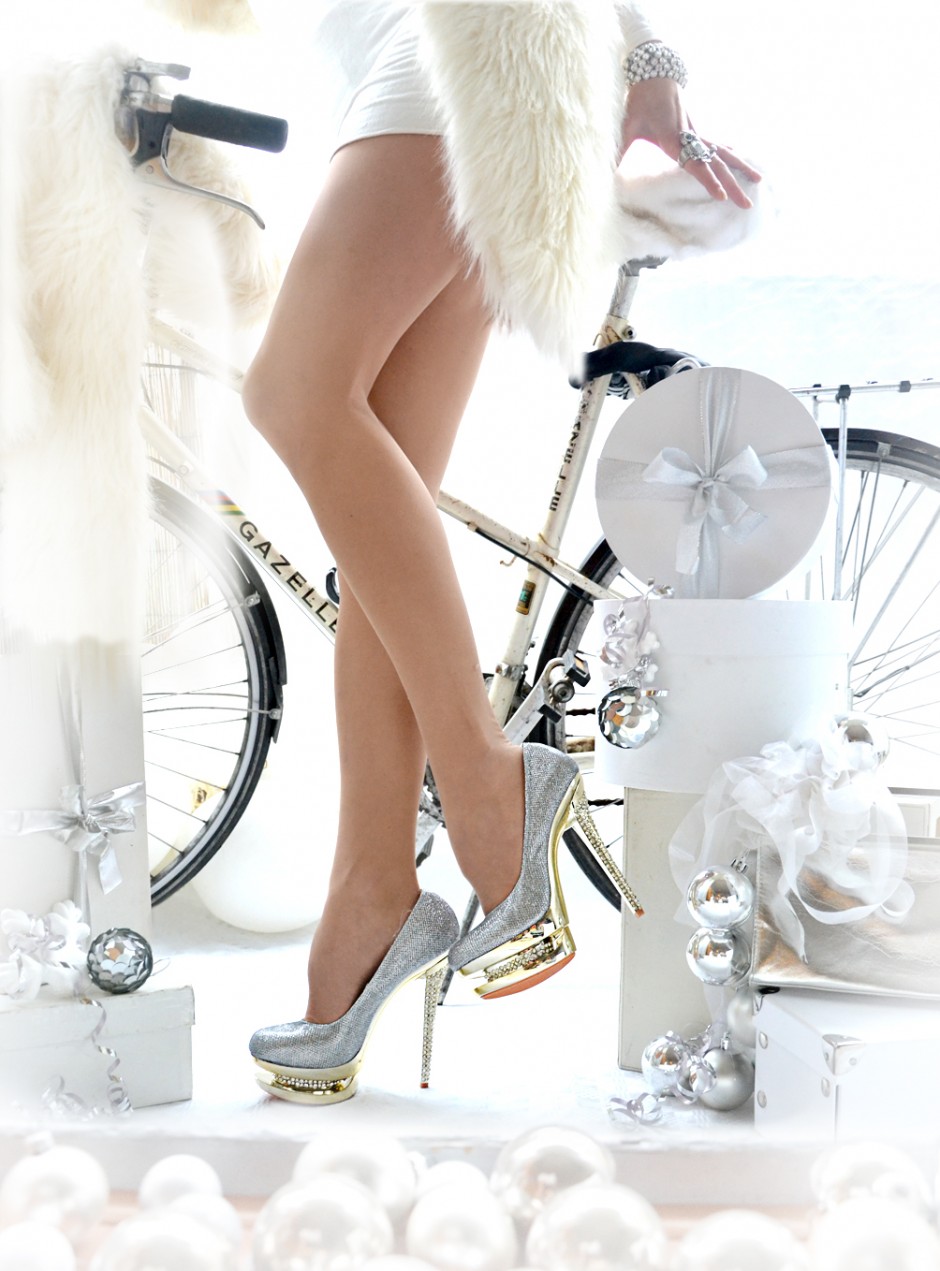 It's not really Christmas time until you've heard Wham ("Last Christmas") for the first time somewhere in a mall (very probably while buying heels...or maybe that's just me...), or Mariah Carey squeezing her jingle bells into a (too) tiny Santa costume shouting "All I want for Christmas is you". Christmas songs are probably the most important part of getting into the festive spirit, warming up for the 24th (along with some glitter, sparkle and twinkle ...preferably everywhere).
Frank Sinatra's "Have Yourself a Merry Little Christmas", Doris Day's "Winter Wonderland": bring them on, am a romantic sucker for all of them (goose bumps and filled with anticipation). My favorite song of all (Christmas) time though is Chris Rea's "Driving home for Christmas". Yeah well, you might think it's utterly cheesy, but it captures my situation perfectly every year. I really can't wait to see all those beloved faces and it's always been too long too.. (uuups, is that a tear of joy dropping on my heels? Seems am really getting in the mood!)
Now. Just in case you're wondering: am not driving home on my bike, silly (or any car since my you know by now my "car" is in my shoe closet). That's just another warming up of course! Yipieh!
xxx
Today's shoes are Gianmarco Lorenzi