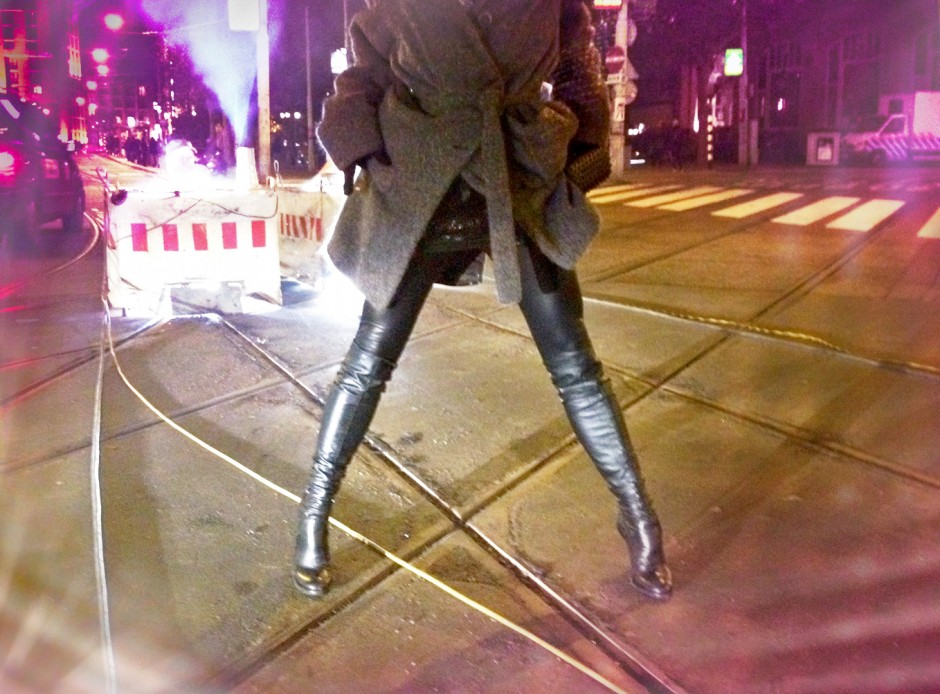 If there were an award for smudging mascara all over every single pillow, waking up still in full disco gear (heels included) after yet another night of partying, I probably won triple gold this weekend.
do my thesis
With Discox, SheilaE in concert, and the MTV awards in town (Beliebers, you can stop screaming now, the Bieb is still cuddling his Teddy bear in Rio and did not show...) there was no rest for the wicked at all, and how could there be when the glittering light of just another disco ball seduced everybody to keep on dancing?
Snoop Dogg (celebrating his 20 year anniversary with a special DJ-gig), Miley, (visiting Pancake- and Coffeshop, I don't know what got her more high...) and Katy Perry (rooaaaaaar!), they all rocked their soles (Sheila won in stunning 10 inch heels) until the morning hours, and Amsterdam got its 3 days of fame for sure.
Wohooo, disco, disco! If you'll excuse me now, have to catch some sleep WITHOUT my heels on for once.
xxx
Today's shoes are Paul Warmer
P.S.: Sorry for the quality of today's picture: couldn't help to keep it real and catch the atmosphere at 4 o clock in the morning at Leidseplein after the official afterparty of the afterparty...