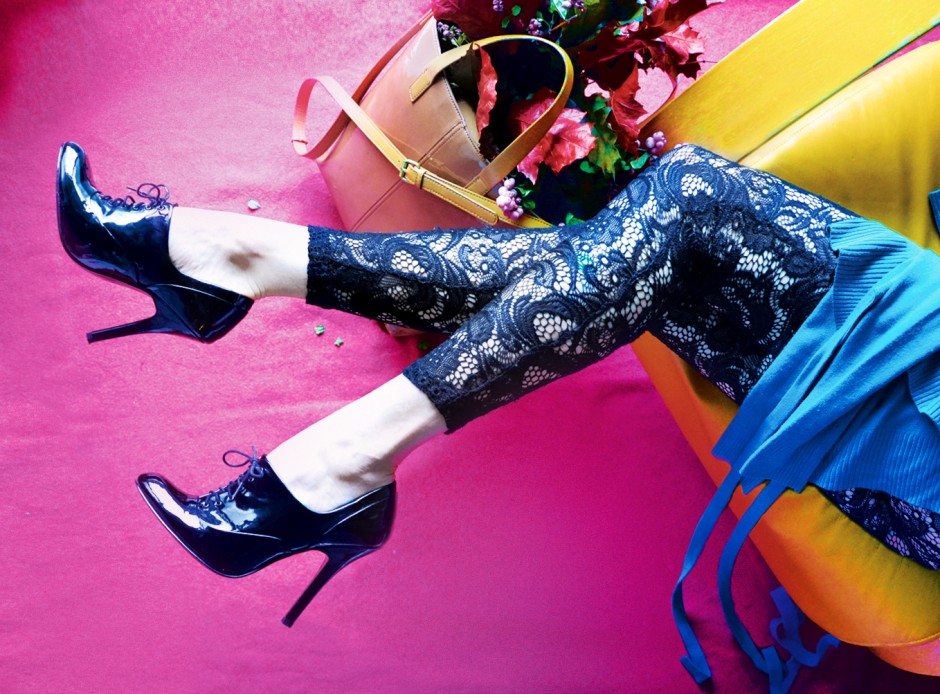 Having just cleaned up my closet and divided my sweets (aka heels) in the ones I have already photographed and the ones still to be featured (the pile is getting frighteningly small...), I couldn't help but notice that besides YSL and Prada actually a Spanish brand seems to be my favorite: ZARA.
Well, it's not really a surprise as this high street brand always provides us with goodies copied straight from the runway, at a price that leaves us room to still have dinner, buy a copy of Vogue and celebrate our purchase with a glass of bubbly (Dear YSL, no offence, but in order to afford you we have to starve ourselves for months and when we are ready to carry you home, all we can celebrate with is a grin on our face as we can't buy celebratory booze with an empty wallet).
So I was wondering why I haven't been approached yet to become spokes-(ergh...heel) woman for ZARA. I mean, Doutzen Kroes is modelling for L'Oréal, but am quite certain she only washes her hair with EVIAN, so wouldn't it actually be fair to keep it real for once? She's got the face, OK, but I have the legs and Photoshop, so done deal right? Dear ZARA: would be proud, honoured and work for heels only (Well, a little fee maybe to still buy that champagne). Approving letters to the usual address please.
xxx
Today's shoes are ZARA
Today's lace leggings are ZARA
Today's cardigan is ZARA
Today's bag is ZARA
Today's attitude is ZARA
SEE???