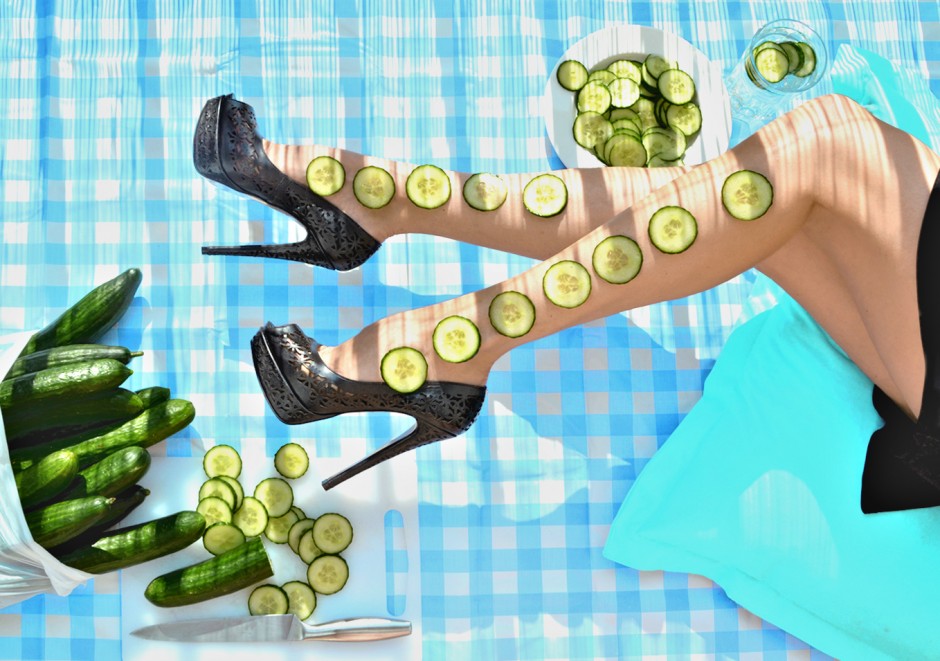 Lately on the news: "The horse of TV- anchorwoman XY died. The family is trying to get over the great loss, having spent the last minutes with the beloved family member. The body will be cremated and buried on family property. Lately with friends: "What have you been up to lately?" "Aaaaaah, you know, watching the game (aka Olympics), having a bud..." Lately at Elle (ok, online): nothing but summer nail polishes, summer (wicked) manicures (all shapes and textures), summer diets and other summer random. Lately on Twitter: "Which Kardashian Has the Best Closet?! Kendall and Kylie Jenner Weigh In!" Right, as we speak on this blog: less than 244 words (my normal average).
It's officially "cucumber time", also known as "silly season", and there is literally nothing going on.
It's too hot to wear high heels, but it's also completely unnecessary as everyone who would notice is off on holiday. (My tip: wear them anyway though...)
The streets are empty and with nothing more interesting to share than "oh, the ice cubes in my drink have melted": it's probably time to take "cucumber time" literally.
Refreshment is very much needed indeed.
And who said that a vegetable facial won't work on your feet anyway?
xxx
Today's shoes are Ted Baker.
Well, what else would you wear during a beauty treatment?