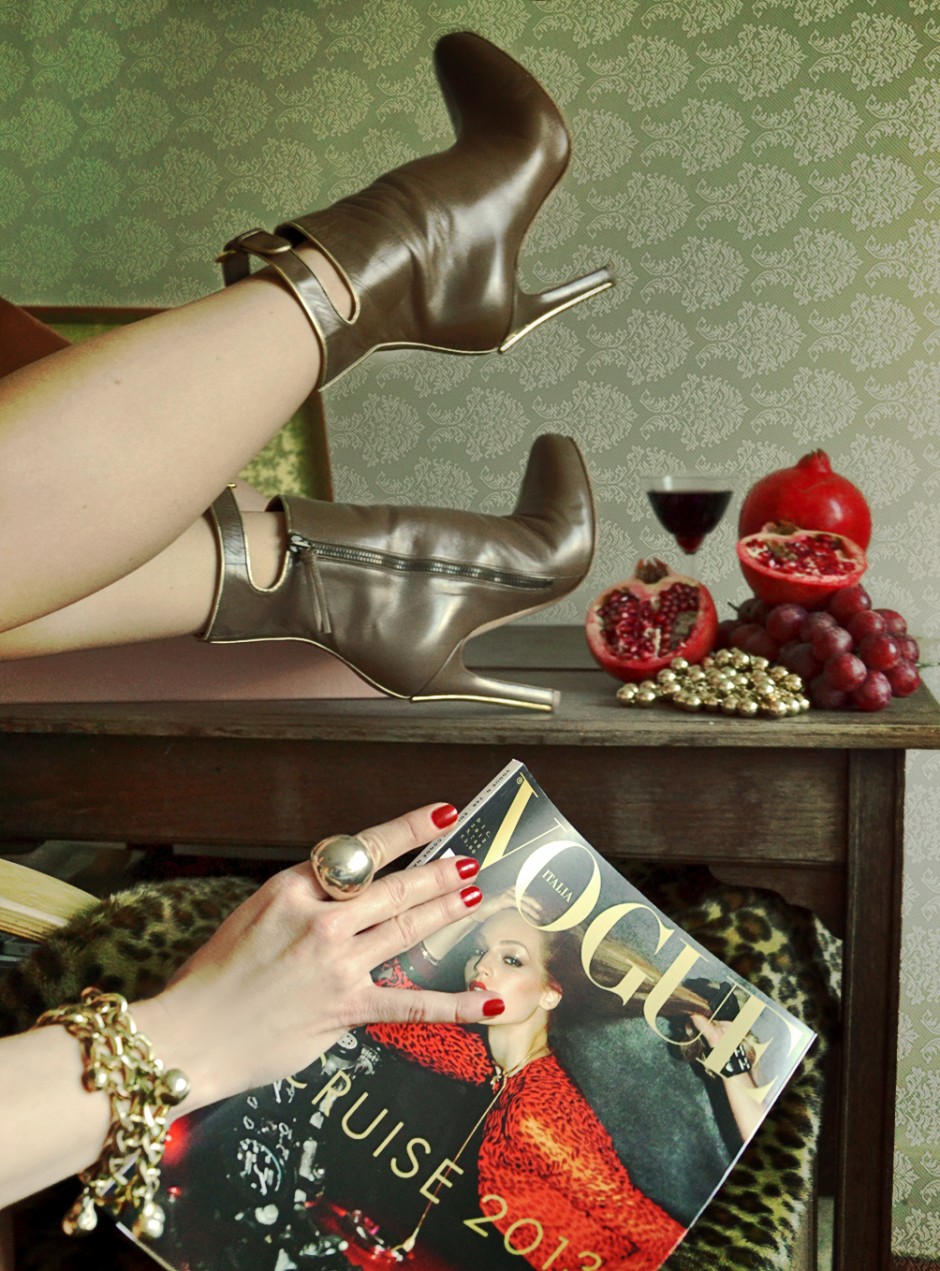 "What are you doing between Christmas and New Year"? is obviously the question of the month, and I wish I had some super stylish answer. "Oh, you know, just a quick trip down to Barth's" (St. - in the Caribbean that is) would be nice to say, or something dramatic like: "I'm taking it easy, Kate Middleton style (aka pregnant in couture) - isn't sipping champagne soooo 2012 anyway?". Hm. Wonder why everybody is expecting the most fancy things in those 5 days, especially with the Mayas having let us down so badly (aka not preparing anything at all but moving DVD "2012" from "horror" to "comedy" section).
Truth is, am locking myself in the house (aka "bath": Amsterdam that is) and it's DVD of "Love Actually" or "New Years Eve" which are always within reach in case of sudden bout of melancholy. Am not pregnant either, belly is just a left over of Xmas gluttony; and most definitely can't be covered in couture but sweatpants.
Fridge is stocked to the max with bubbles though (waiting to be popped whenever friends stop over at every decent and indecent time) and except for cruising through shoe-collection (anything left I didn't shoot yet?), I really just like to hang with my favorites (read friends, pompous literature and heels).
What a total style snob I am. Happy last Sunday of the year everybody!
xxx
Today's shoes are Miu Miu